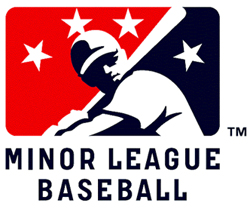 Strong start for MiLB.com in 2013: In the first two months of the season, the new MiLB mobile application and MiLB.com are generating record traffic numbers, highlighted by the mobile application's sustained volume of more than one million page views per day.
The app has generated more traffic every two weeks this year, 15MM page views on average, than it did for the entire 2012 calendar year (10MM page views). This year's MiLB mobile app, available for iPhone, introduced live video streaming of more than 3,500 games across all classes for MiLB.TV subscribers and added live Gameday pitch-by-pitch tracking for every Double-A game.
"The exceptionally strong traffic numbers we've realized to date this season reflect the growing appeal among our many loyal fans to be able to access and follow their teams across our various digital platforms," says Brian Earle, Vice President, BIRCO & Business Services for Minor League Baseball. "We believe that this strong upward trajectory will continue, as more fans tap into our network and use our platforms to realize an even more expansive and fulfilling connection with their teams and with Minor League Baseball overall."
The MiLB.com digital network established the following traffic records thus far in 2013:
Single-highest two months on record: April-May, 2013 – 188.1MM page views combined (old mark was 157.5MM in June-July 2012; also 44% higher than April-May, 2012 – 130.3MM)
Total visitors during the season's opening two months: 34.0MM (+19% over 2012 comparable, 28.5MM)
—-
Share your news with the baseball community. Send it to us at editors@augustpublications.com.
Are you a subscriber to the weekly Ballpark Digest newsletter? You can sign up for a free subscription at the Newsletter Signup Page.
Join Ballpark Digest on Facebook and on Twitter!
Follow Ballpark Digest on Google + and add us to your circles!