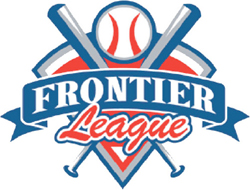 The name-the-team contest in Rockford has a winner: the Rockford RiverHawks will now be known as the Rockford Aviators (independent; Frontier League).
"This was important to our fans and it showed due to the over 3,000 name entries over the three week period," said Aviators President Bryan Wickline. "We want to thank each and every one that made a name suggestion. It was really cool to see some people take their suggestion seriously and explain why their name was relevant to the area.
"We felt it (Aviators) was a natural connection to the region's rich aviation history, from pioneers Col. Bert Hassell and Bessica Raiche to the stability and growth of the present," Wickline added. "The Rockford Aviators are excited to usher in the new era of professional baseball in the Rock River Valley."
Team logos and a new website are currently being crafted and should debut in the coming weeks. The team's colors will remain the same; navy and orange with accents of Columbia blue.
—-
Share your news with the baseball community. Send it to us at editors@augustpublications.com.
Are you a subscriber to the weekly Ballpark Digest newsletter? You can sign up for a free subscription at the Newsletter Signup Page.
Join Ballpark Digest on Facebook and on Twitter!
Follow Ballpark Digest on Google + and add us to your circles!