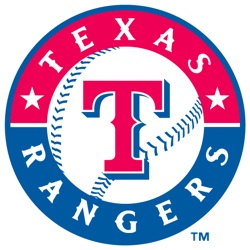 The last bit of business involving Tom Hicks and the Texas Rangers was finally put to bed after the two sides agreed to a settlement of a dispute involving ownership of parking lots next to Rangers Ballpark in Arlington.
Hicks owned the Rangers between 1998 and 2010, an era that saw some big spending (the New York Yankees are still paying off Alex Rodriguez's contract), a new ballpark and a dramatic evolution in the business of baseball. He also invested in other professional sports in an effort to build an empire. Alas, Hicks didn't manage to keep up with the times and ending up putting the Rangers in bankruptcy and liquidating his other sports interests, a move that saw an investment group involving Nolan Ryan buying the ballclub.
Like many corporatists, Hicks broke his business ventures into different companies, and the parking lots surrounding the ballpark ended up in a separate entity. They weren't part of the bankruptcy filing, and in general bankruptcy courts frown upon siphoning off assets before seeking legal protection.
After some legal back and forth, Hicks and the Rangers reached a financial agreement on the disposition of the parking lots, which became a lot more valuable after the opening of Cowboys Stadium. The lots are now worth between $51.5 million to $75 million.
RELATED STORIES: Greenberg, Ryan land Rangers — will ballpark changes be in the offing?; Creditors raise more objections to Rangers sale; judge to hear new arguments today; Another lawsuit complicates Rangers sale, auction; Greenberg, Ryan file suit to force closure of Rangers sale; Rangers to auction; Cuban in the mix?
—-
Share your news with the baseball community. Send it to us at editors@augustpublications.com.
Are you a subscriber to the weekly Ballpark Digest newsletter? You can sign up for a free subscription at the Newsletter Signup Page.
Join Ballpark Digest on Facebook and on Twitter!
Follow Ballpark Digest on Google + and add us to your circles!