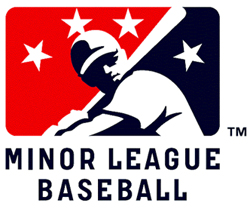 The Wisconsin Timber Rattlers (Low Class A; Midwest League) are the winners of the 2012 Larry MacPhail Award, symbolizing the top promotional effort in Minor League Baseball.
The Larry MacPhail Award has been awarded annually since 1966.
Wisconsin has several programs in place aimed at helping the youth in their community, and in the case of its reading program, sometimes beyond. This year, 143 schools, including some from the Upper Peninsula of Michigan and Adams, Wisc., both located at least two hours away from Appleton, participated in Fang's Reading Club.
The Timber Rattlers gave five youth baseball leagues more than 3,400 free baseball caps, with the option to purchase more at cost.
Three other programs concentrated on the health and wellness of children. Wisconsin partnered with a local museum on an exhibit titled, "Eat Well. Play Well." to teach kids the importance of staying active and eating the right foods.
"Badges for Baseball" looks to improve the relationship between law enforcement officials and youths in underserved communities. Wisconsin players and Fang, the team mascot, participated in lessons about teamwork and respect. Participants were invited to a pre-game parade and party and received tickets to a game.
Players and law enforcement officials also took part in the "You've Been Ticketed" program, visiting neighborhoods and awarding ticket vouchers to kids who were acting responsibly by wearing a bike helmet, observing pedestrian rules or helping clean the neighborhood.
The Timber Rattlers Garden for the Community at Time Warner Cable Field at Fox Cities Stadium served a dual purpose. The program not only helped beautify their ballpark, it also reaped 400 pounds of produce for a local food program.
Salute to Cows, Meet a Storybook Princess, Ultimate Tailgate Night and Brock the Ballpark, honoring popular concessions worker Brock Calmes, who passed away at the age of 28 in May, highlighted the individual promotional nights.
This season, the Timber Rattlers made a concerted effort to improve their social media campaign. The club's You Run the Show promotion allowed fans to vote via Facebook for the elements and promotions that they wanted to see during a June game. The game also featured a designated tweet-up area in the stadium.
Wisconsin's improvements to its mobile web site, Rattlersingame.com, resulted in nearly a 50% rise in registered users. Fans can interact through a comment feed, earn points and even order concessions from their seats. The new version also allows fans to interact on non-game days and during the off-season.
Wisconsin's ballpark also annually hosts the Donald Drive Charity Softball Game, the NCAA Division III College World Series and the Wisconsin Interscholastic Athletic Association Spring Baseball Championships.
"The Wisconsin Timber Rattlers do an exceptional job of not only promoting their club in the community, but also of trying to tie in an element that benefits its residents in their ballpark promotions, as well," said MiLB President Pat O'Conner. "The Timber Rattlers have programs and promotions in place for fans of all ages, including several geared towards improving the behavior and lifestyle of area youths.
"Wisconsin's use of various social media to promote themselves, especially through their mobile website that allows fans to interact during their games, as well as throughout the off-season, merits their selection as the winner of the 2012 Larry MacPhail Award."
"We are truly honored to receive the Larry MacPhail Award," said Rob Zerjav, President of the Wisconsin Timber Rattlers. "There are so many teams in Minor League Baseball that do a wonderful job and I am sure we have borrowed promotional ideas from most of them. Our organization has always worked so hard to create a top notch experience for our fans and I am really proud of how the whole staff has worked together as a team. Everyone on the Timber Rattlers staff can take credit for being a part of this accomplishment."
—-
Share your news with the baseball community. Send it to us at editors@augustpublications.com.
Are you a subscriber to the weekly Ballpark Digest newsletter? You can sign up for a free subscription at the Newsletter Signup Page.
Join Ballpark Digest on Facebook and on Twitter!
Follow Ballpark Digest on Google + and add us to your circles!