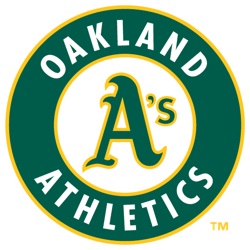 The Coliseum Joint Powers Authority is negotiating with AEG to take over management of the Coliseum complex from SMG, a deal that impacts the Oakland Athletics.
Los Angeles-based AEG was chosen by a narrow margin on Friday after the authority put management of the complex out to bid; AEG won over current management firm SMG and Philadelphia-based Global Spectrum. AEG says it can squeeze more money out of existing operations and by expanding the concert and event offerings at Oracle Arena.
It's a dangerous move for the authority. On the one hand, bringing in AEG at a time when the authority is looking at a potential redevelopment of the entire complex may end up yielding a bonus down the road, as AEG has begun investing in new projects as part of larger management deals. Should a current study indicate the potential for a new sports complex at the current Coliseum site, AEG will surely be tapped to invest in what's will to be a multibillion-dollar project. SMG and Global Spectrum are not involved in development as investors at this time.
On the other hand, AEG is working to build a new downtown Los Angeles football stadium, and the Oakland Raiders have been identified as a possible tenant of the facility. This might be inviting the fox to guard the chicken coop.
In either case, there's a lot of uncertainty involved with the Coliseum complex: all three major tenants (the NBA's Golden State Warriors, the A's and the Raiders) could be moving to new facilities in coming years once leases expire and new arenas, ballparks and stadiums are built.
RELATED STORIES: A's expected to push for ballpark decision at owner's meetings; Today's A's/Giants update: nothing new; Wolff: A's aren't for sale; Suitors emerge for Oakland Athletics; Turf wars rage again in Bay Area: A's say San Jose move doesn't infringe on Giants; Oakland: One last gasp at keeping A's; MLB: No, there's been no decision on Oakland A's to San Jose; Oakland bows out of Victory Court site for new A's ballpark; Court ruling clarifies San Jose, Escondido ballpark statuses; San Jose to sell A's ballpark land at huge loss; Oakland player plan depends on new ballpark; Obstacles to new ballparks in California: not as bleak as expected; San Jose rushing to acquire land for Athletics ballpark; Could Oakland bar A's from moving?; Cal budget issues could alter San Jose, Oakland plans for A's ballpark; Beware folks peddling simple solutions to complex problems; Oakland moves forward on environmental study of A's ballpark site; Oakland may be in better financial shape to host new A's ballpark; Oakland pitches new waterfront site for new A's ballpark; As Giants win World Series, Athletics ballpark status in limbo
—-
Share your news with the baseball community. Send it to us at editors@augustpublications.com.
Are you a subscriber to the weekly Ballpark Digest newsletter? You can sign up for a free subscription at the Newsletter Signup Page.
Join Ballpark Digest on Facebook and on Twitter!
Follow Ballpark Digest on Google + and add us to your circles!