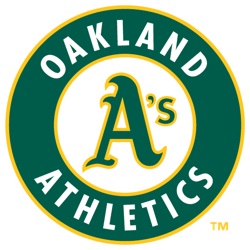 New ballparks in California for Major League Baseball and Minor League Baseball teams are again economically feasible, as California legislators reject an attempt by Gov. Jerry Brown to divert city and county economic-redevelopment funds to fund basic services.
We're talking three ballparks here: a new Oakland Athletics ballpark either in San Jose or Oakland; a new Escondido ballpark, and a new Cal League ballpark.
Development on all three ballparks had been slowed to one degree or another by Brown's attempt to balance the state budget on the back of redevelopment funds. In Escondido, work on a new ballpark for the Tucson Padres (Class AAA; Pacific Coast League) had ground to a halt, but it's now showing signs of life. The rebuke to Brown gives the city a window of opportunity, but it still faces plenty of challenges before a shovel hits the ground; for example, the city's redevelopment fund is totally tapped out until 2014, so a creative financing method would be needed to fund the $50 million project. Still, the city and team owner Jeff Moorad have been quietly acquiring land for the project and discussing additional ancillary development, and the City Council might be in a position to approve the deal in May.
Similarly, San Jose's redevelopment fund is close to being tapped out; in the past Oakland A's owner Lew Wolff has offered to lend the fund money acquire the land needed to get the privately financed ballpark moving. The fact that redevelopment funds appear to be safe for the moment will once again fuel talk of what it will take to get a new ballpark for the A's — and will force Bud Selig's hand on the issue of relovating the team into the San Francisco Giants' territory.
Brown vows to go after the redevelopment funds again, so we might be talking a short reprieve. Still, the funds are popular with politicians of almost all political stripes, and it's hard to see the California Assembly backing off after taking such a strong stand.
RELATED STORIES: Escondido ballpark vote put off indefinitely; Escondido ballpark vote delayed; State government could kill Escondido T-Pods ballpark; New for 2011: Tucson Padres; Escondido approves Triple-A ballpark — with reservations; Moorad group, Escondido sign MOU for new ballpark; Escondido council fills vacancy in advance of ballpark vote; Crunch time for new Escondido ballpark; Padres raise ante in Escondido ballpark negotiations; Escondido ballpark vote delayed again; new council will decide; Padres make it official: Beavers to Tucson in 2011; Election shows mixed support for new Escondido ballpark; Tuesday elections could determine fate of Bevos; Bevos to Tucson for 2011; Escondido ballpark vote delayed after pollution found at site; Fate of Bevos in the air until November, maybe December; Padres pitch one-sided lease to Escondido; Escondido: Show us some money, Padres; Escondido in, San Marcos out of Bevos ballpark mix; Portland Beavers to…Lake Elsinore?; Could bidding war erupt for Bevos?; Portland Bevos update: Tucson-bound?; Come 2011, where will Beavers play?; Paulson finalizes deal for PGE Park soccer conversion; whither the Bevos?; Paulson withdraws bid for Bevos ballpark in Beaverton; Decision on Bevos ballpark could go to Beaverton voters; Beaverton, Bevos reach agreement on new ballpark sans site; Land woes could kill Bevos ballpark in Beaverton; Picketers greet pro-Beavers rally in Beaverton; Landowners not thrilled with Beaverton Bevos ballpark plan; Bevos eye Beaverton for new ballpark site; Paulson withdraws request for Bevos ballpark in Lents; Portland to move ahead with soccer renovation, put off plans for Bevos ballpark; Thursday vote could determine Bevos ballpark fate; New Beavers ballpark lacks support on City Council; Bevos, city close to final funding proposal for new ballpark; Rose Quarter location officially off the table for new Bevos ballpark; Bevos ballpark plans back up in the air — and maybe doomed; Portland ballpark vote delayed as mayor adjusts site, financial plans; New Beavers ballpark wouldn't happen until 2012 — at the earliest; Cost of Portland redevelopment mushrooms to almost $300 million; Crunching the numbers on a new Bevos ballpark; Portland proposes tearing down Memorial Coliseum for new Bevos ballpark; Portland City Council votes to move ahead with new Bevos ballpark — but takes $15 million from the equation; Paulson agrees to Portland's financial demands; still may not be enough; Bevos ballpark plan runs into serious financial obstacles; Portland task force gives preliminary approval to new Bevos ballpark — with plenty of conditions; Portland ballpark discussion shifts to Rose Quarter; Decision on new Bevos ballpark location delayed; Will new ballpark fly in Lents?

—-
Share your news with the baseball community. Send it to us at editors@augustpublications.com.
Sign up for the free Ballpark Digest newsletter at the Newsletter Signup Page.
Join Ballpark Digest on Facebook and on Twitter!