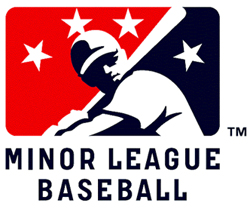 Art Matin, Chief Executive Officer of Mandalay Baseball Properties, is the new chairman of BIRCO's 10-member Board of Directors. BIRCO manages the digital media rights of its member Minor League Baseball clubs and leagues.
Matin, who had been the Double-A representative on the BIRCO Board since its founding two years ago, succeeds Frank Burke, who will assume Matin's classification position on the board.
"We're at an exciting time in the development of the BIRCO network," Matin said. "We have a great partnership with Major League Baseball Advanced Media and our fans and our sponsors are participating in our network at an accelerating rate. Minor League Baseball, through its content-rich BIRCO network, attracted over seven million unique visitors on a monthly basis during the 2010 season and we expect this number to continue to grow."
Matin joined the Mandalay Baseball Properties board of directors in 2007 and was appointed its CEO the following year. Prior to joining Mandalay, he had a long career as an executive in the technology industry including being the CEO of TouchTunes and Softricity. Matin also was the EVP of worldwide sales for Veritas, and the president of McAfee Security. Matin spent 20 years at IBM, and held positions such as GM North America Industrial Sector and GM Industries/Enterprise Sales in Asia-Pacific, stationed in Tokyo.
Baseball Internet Rights Corporation (BIRCO) is a wholly-owned subsidiary of the National Association of Professional Baseball Leagues (NAPBL), d.b.a. as Minor League Baseball, which was formed in December 2008 to manage the digital and interactive media rights for Minor League Baseball clubs and leagues across the United States and Canada.
Let's hope he can oversee some sort of change in the site: minorleaguebaseball.com draws decent numbers, but we're guessing many teams would like to have some higher level of control over how their content appears, as the one-site-fits-all design adds a certain generic element to the proceedings.
Share your news with the baseball community. Send it to us at editors@augustpublications.com.
Subscribers to the weekly Ballpark Digest newsletter see features before they're posted to the site. You can sign up for a free subscription at the Newsletter Signup Page.
Join Ballpark Digest on Facebook and on Twitter!