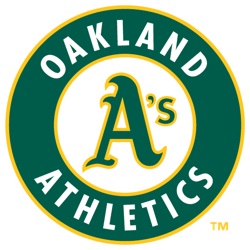 The San Jose Redevelopment Agency is working to sell other city land and buildings to finance a purchase of the remaining parcels for a new Oakland Athletics ballpark, but initial bids came in lower than expected.
The bids for the six properties fetched a total of $19.59 million in offers, below the $26 million the authority anticipated.
The next step: the authority will examine the bids and determine which will be accepted and which could be let back out to bid. A's owner Lew Wolff, who has developed properties in downtown San Jose, also bid on some of the properties, but his bid was rejected because it did not break down valuations by property.
There's an urgency to the proceedings for many reasons. First, Gov. Jerry Brown has proposed shutting down all the state's redevelopment agencies and giving the funds back to cities and counties for basic services; that is expected to be discussed by the California Legislature in coming months, but many cities are taking advantage of the window of opportunity to close on pending development plans. Second, if San Jose can show it has put together a workable financial package for the team, it gains an advantage over Oakland in the pursuit of the A's. Third, there are plenty of other steps that need to take place before ballpark construction actually starts: city residents must approve the ballpark plan, a MLB special committee must concur, some sort of arrangement must be worked out with the owners of the San Francisco Giants over territorial rights, and three-quarters of MLB owners must sign off on the franchise shift. And, of course, there may be a lawsuit or two.
RELATED STORIES: Could Oakland bar A's from moving?; Cal budget issues could alter San Jose, Oakland plans for A's ballpark; Beware folks peddling simple solutions to complex problems; Oakland moves forward on environmental study of A's ballpark site; Oakland may be in better financial shape to host new A's ballpark; Oakland pitches new waterfront site for new A's ballpark; As Giants win World Series, Athletics ballpark status in limbo
Share your news with the baseball community. Send it to us at editors@augustpublications.com.
Subscribers to the weekly Ballpark Digest newsletter see features before they're posted to the site. You can sign up for a free subscription at the Newsletter Signup Page.
Join Ballpark Digest on Facebook and on Twitter!