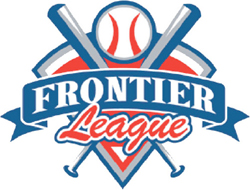 The manager is the face of a baseball team in the community, and the Joliet Slammers (independent; Frontier League) made a key hire in their early history: Bart Zeller is the team's new field manager.
A native of Chicago Heights, Ill., Zeller attended Eastern Illinois University before signing with the St. Louis Cardinals and playing two-thirds of an inning in a single game in 1970 before his release. (Shades of Moonlight Graham!) After retirement he hit the business world before returning to Mike Pinto's Sioux Falls Canaries (independent; American Association) staff in 2005. He's since worked as a coach with the Southern Illinois Miners (independent; Fronter League).
"We will hustle, we will be aggressive and play small ball whenever necessary," Zeller said, "Our challenge is to build a team from scratch and have everyone ready to play by May 1st. I have a lot of confidence in our VP of Baseball Operations, Ron Biga, and our owner, Al Oremus. They are dedicated to providing a winning team in Joliet and I intend to do my part."
Share your news with the baseball community. Send it to us at editors@augustpublications.com.
Subscribers to the weekly Ballpark Digest newsletter see features before they're posted to the site. You can sign up for a free subscription at the Newsletter Signup Page.
Join Ballpark Digest on Facebook and on Twitter!