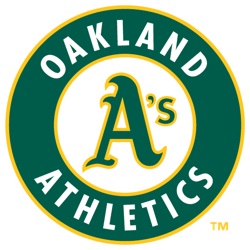 Clearly frustrated by the lack of progress and communication over a proposed San Jose ballpark for the Oakland A's, city leaders decided to go ahead with a fall referendum on the proposal to donate land to the project. Not surprisingly, MLB Commissioner Bud Selig isn't too thrilled with the idea.
Oakland A's owner Lew Wolff wants to move his team to San Jose and is willing to pony up the entire $461 million construction cost if the city will donate the land on the edge of downtown. (Wolff knows downtown San Jose well; he was the developer of the downtown Fairmont hotel, which did a lot to add an upscale quality to the area.) To do this, citizens must say yes on a referendum.
The deadline to place items on the fall ballot is Aug. 3, but so far MLB hasn't made a decision on what it wants done with the Oakland situation. Sixteen months ago Commissioner Bud Selig appointed a committee to examine the Oakland ballpark needs, but so far no recommendations have been made public. The issue: San Jose is part of the San Francisco Giants' territory, and the Giants ownership have been absolutists about not wanting to give it up. Clearly Bud's been unable to work out a deal that would accommodate both the Giants and the A's — and the issue is not going away.
Frustrated with the lack of communication, Wolff has been blunt in his criticisms of MLB, and he's been joined recently by San Jose Mayor Chuck Reed. Out of pure frustration, Reed yesterday asked the City Council to place the referendum on the fall ballot.
This probably wasn't designed to force a showdown with MLB: MLB usually wins in these situations. But it was done to partially force MLB's hand. Lo and behold, Bud just happens to have a meeting with the ballpark committee scheduled for Monday. He expressed some disappointment that San Jose went ahead and scheduled a referendum without MLB's approval:
"We were surprised and disappointed by the news today in San Jose about the stadium referendum. We were not part of the process and had no knowledge that a decision to proceed with the election had been made. A ballot referendum is premature and completely independent of the ongoing work of the committee which has been in place to thoroughly study this situation.

"There is an established process in place and the committee will continue its work unaltered by these actions. Consistent with the ongoing evaluation of the Oakland A's situation, the committee will meet with me once again this Monday. As I have said before, the object in this very complicated situation is not to get it done as fast as possible, but to get it done right."
Perhaps. But it's pretty well-known is baseball circles that Bud isn't thrilled with the Wolff ballpark plan for many reasons. For starters, he hates the idea of privately financed ballparks: Wolff is willing to privately finance the ballpark, and now would be the perfect time to do it with interest rates and construction costs low. Every time there's a privately financed facility it makes asking for public financing down the road that much harder. Bud may be watching out for the San Francisco Giants here on the territorial issue, but he's also watching out for the Tampa Bay Rays and every other team that will be asking for public money to build new or renovated ballparks down the line.
The second issue: it eliminates San Jose as an attractive open territory. Let's face it: MLB needs territories so eager to land a team they'd do just about anything. It's a horrible precedent first set in the 1950s when Milwaukee publicly financed County Stadium in order to lure a team; other areas, like Minneapolis-St. Paul, Dallas and Oakland quickly figured out they'd need to follow suit. Ever since then baseball has relied on open territories as a threat to existing markets: give in to our demands or we'll move the team. But right now the only attractive open territory is San Jose, and even then it's iffy if the A's stay in Oakland. Charlotte? A football town barely able to balance the books. Portland? Please. New Jersey? Never gonna happen. When San Jose comes off the books, there goes the last bargaining chip — at least in the short term — for MLB. There are a lot of reasons for Bud to oppose the move of the A's to San Jose — and none that won't cost him something at bargaining tables today and tomorrow.
RELATED STORIES: Bud to Wolff, San Jose: I'll decide when I'm good and ready; Wolff, San Jose leaders say deadline is looming if A's are to move; Whew! Selig says contraction not on the table; Parsing the impact of a new A's ballpark; NUMMI plant pops up again as A's ballpark site; Fremont comes back to A's, MLB with another ballpark site; Wolff: A's could share ballpark with MLS's Quakes; Does a San Jose A&'s ballpark make economic sense?; Giants digging in their heels in opposition to A's San Jose ballpark; San Jose to put off ballpark referendum until 2010; San Jose ballpark committee meets for first time; San Jose to discuss blueprints for A's ballpark negotiations; Various San Jose groups begin task of landing A's; Selig forms committee to study Oakland ballpark situation; Wolff to Oakland: Drop dead!; Oakland forming new committee to pursue new A's ballpark; San Jose mayor: We have better than 50-50 shot at landing the A's; San Jose city committee wants to see poll of residents before moving forward on A's; Could Oakland Coliseum work as baseball-only venue?; Wolff: Goal is team in "Northern California"; A's officially drop Fremont ballpark plans; Wolff says there's no backup plan; A's suspend Fremont plans; will reevaluate future home for club; A's: No new ballpark until 2014; Wolff: A's still committed to Fremont ballpark; A's cancel community meetings as opposition to new ballpark plan accelerates; New A's ballpark opposed by hundreds of protesters; Oakland admits original plans for Cisco Field are all but dead
Share your news with the baseball community. Send it to us at editors@augustpublications.com.
Subscribers to the weekly Ballpark Digest newsletter see features before they're posted to the site. You can sign up for a free subscription at the Newsletter Signup Page.
Join Ballpark Digest on Facebook and on Twitter!