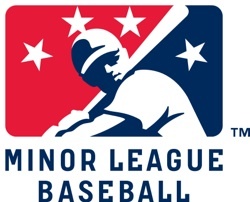 Calls for extended netting at ballparks around Minor League Baseball are arising, as foul-ball injuries reported over the weekend followed an incident at an MLB game last week. 
Discussion about extended netting has been picking up around Major League Baseball since last week, when a young girl was stuck by a foul ball at Minute Maid Park in Wednesday's game between the Houston Astros and Chicago Cubs. Following that injury, many MLB players called on the league to take action by enacting more extensive protective netting standards at ballparks, with some advocating for the idea of extending the netting from foul pole to foul pole.
Similar calls are now surfacing around MiLB, where a few foul-ball induced injuries were reported over the weekend. On Saturday, a boy along the first-base line during a game at Victory Field between the Indianapolis Indians (Class AAA; International League) and visiting Gwinett Stripers was struck by a foul ball and had to be taken to the hospital. A similar incident occurred the night before at MGM Park, where a young fan was taken to the emergency room after being struck in the eye by a foul ball during a game between the Biloxi Shuckers (Class AA; Southern league) and visiting Tennessee Smokies. Following that incident, members of the Shuckers emphasized their desire to see increased protective netting at MiLB games. More from WLOX.com:
"Everybody is so big and strong now a days with the new weight training stuff. Guys throwing 100 miles an hour," said Shucker 3rd Baseman, Jake Gatewood. "So I think for the fans' safety it is something that needs to be a priority at this point."
Gatewood is no stranger to the controversy as he vividly remembers a fan being struck by a foul ball years ago, before he even came to play for the Shuckers.
"I was playing third base, and an old elderly woman got hit down the line. Straight in the face line drive. Blood all over the place, and you know it is tough to watch. You never want to see it because they are there trying to enjoy the game," he said.
It was a sentiment that was shared by Gatewood's manager Mike Guerrero.
In the cases of both Indianapolis and Biloxi, protective netting was previously extended to the ends of both dugouts, with the Indians doing so prior to the 2017 season and the Shuckers announcing similar plans ahead of the 2016 campaign. Many MiLB teams have undertaken similar measures over the years, but the recent injuries suffered by fans at MLB and MiLB games are now raising questions about whether teams take it further in the future.
RELATED STORIES: MLB Players: We Want Extended Netting