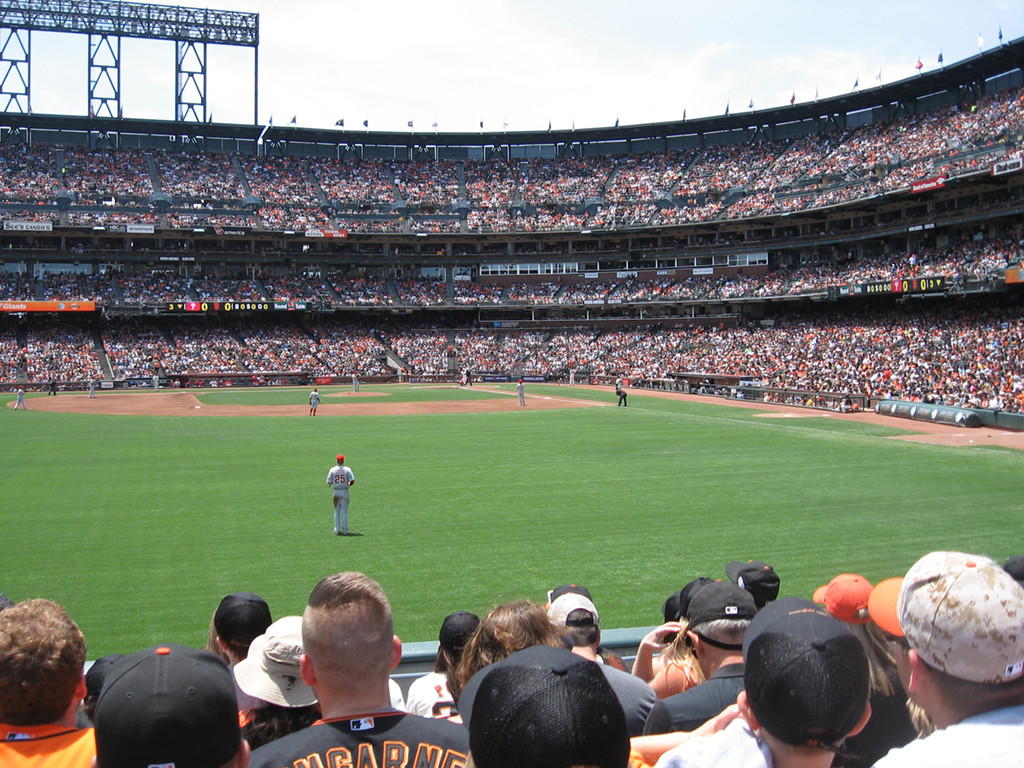 There has been a major shift in the ballpark naming rights landscape, as the San Francisco Giants' AT&T Park will be renamed Oracle Park. An official announcement is expected on Thursday. 
Though it originally opened as Pacific Bell Park in 2000 and later became SBC Park before assuming the AT&T Park name, the ballpark had been operating under its original naming-rights agreement. The original agreement was to expire after the 2019 season, but the Giants and AT&T will part ways now that the franchise has landed a naming-rights partnership with the Redwood-based Oracle.
Terms of the 20-year agreement between the Giants and Oracle are not being disclosed. More from the San Francisco Chronicle:
Terms of the deal are not being disclosed, but in an interview Wednesday, Giants President and CEO Larry Baer termed it "very much in line with other recent naming-rights deals for top-tier facilities."
That could make it worth $300 million to $350 million, a significant increase over the roughly $100 million the Giants received over 23 years in the original naming-rights and marketing deal that they signed with an AT&T predecessor in 1996.
The change is effective immediately. The AT&T signs that were installed in 2006 are being removed, to be replaced Thursday with temporary Oracle Park banners.
Under the agreement, the Giants get substantially more revenue and a name tied to a well-known Silicon Valley tech giant. Oracle gets to place its name on another Bay Area sports venue now that the Warriors are moving to the new Chase Center in San Francisco, and the arena in Oakland will be renamed.
This is the second change in Major League Baseball ballpark naming rights to have taken place this offseason. In December, the Seattle Mariners announced a 25-year agreement with T-Mobile to rename the former Safeco Field T-Mobile Park. The new naming-rights deals in both Seattle and San Francisco take effect with the 2019 season.
Photo by Mark Cryan.