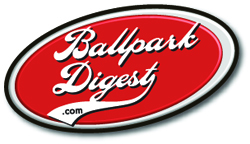 Tight races ruled the day in the Elite Eight round, so it should be an exciting Final Four round in the 2018 Best of the Ballparks fan vote for summer-collegiate facilities. With such close races, one thing is clear: your vote matters.
Three of the four rounds were decided by fewer than 20 votes, in a fan competition that's seen almost 43,000 participants in the first three rounds and a play-in round. (Contrast that with 2017, where almost 33,000 fans participated in all five rounds.) Three summer-collegiate leagues are represented in this Final Four: Expedition League (Corbett Field), Northwoods League (Homer Stryker Field and Bismarck Municipal Ballpark), and Prospect League (Kokomo Municipal Stadium). The top vote-getters in this round: Corbett Field, Homer Stryker Field and Robin Roberts Stadium.
There is an amazing variety of ballparks in the summer-collegiate round, and this year we expanded the field to 64 to reflect that variety. We have some of the oldest ballfields in America (Cardines Field), historic 1920s venues (Luther Williams Field), WPA-backed and -built venues (Wade Stadium, Carson Park), facilities built for Minor League Baseball (Warner Park, Witter Field) and outstanding new facilities built specifically for summer-collegiate ball (Seaman Stadium, Kokomo Municipal Stadium). In all, 10 summer-collegiate leagues are represented in these listings. You can pretty sum up the history of baseball in America with these ballparks.
Here are the top summer-collegiate ballparks making the cut from a list of 64, as voted on by Ballpark Digest readers. Occupying the top spot is Warner Park, aka The Duck Pond, home of the Madison Mallards, the winner of the Best of the Ballparks 2017 voting. The remaining ballparks are listed in the order of votes received.
We know from our marketing/user research a third of our readers work in the baseball industry, so we're tapping into that collective expertise. And we know from our research that a third of our readers sell to the baseball industry, so that expertise will be valuable as well. The remaining third — fans, media, government — will certainly have a different view on things as well.
Some notes on the voting. First, you are allowed to vote multiple times, but you can only vote once per day. Second, you don't need to fill out a full slate: partially filled votes will count. Our schedule:
Play-In Round: Completed
First Round: Completed
Second Round: Completed
Third Round: Completed
Fourth Round: Now – July 19, 2 p.m. Central
Final Round: July 19, 2 p.m. Central – July 22, 4 p.m. Central
Here are the winners to date in the 2018 Best of the Ballparks fan vote:
Triple-A: Huntington Park, Columbus Clippers
Double-A: Dunkin' Donuts Park, Hartford Yard Goats
High-A: LECOM Park, Bradenton Marauders
Low-A: Parkview Field, Fort Wayne TinCaps
Short Season-A: Gesa Stadium, Tri-City Dust Devils
Rookie: TVA Credit Union Ballpark, Johnson City Cardinals
Here are the 32 ballparks selected by readers for the first round of voting:
1. Warner Park aka The Duck Pond (Madison Mallards; Northwoods League)
2. Duncan Field (Hastings Sodbusters; Expedition League)
3. Seaman Stadium (Okotoks Dawgs; Western Major Baseball League)
4. Kokomo Municipal Stadium (Kokomo Jackrabbits; Prospect League)
5. Phil Welch Stadium (St. Joseph Mustangs; M.I.N.K. League)
6. Homer Stryker Field (Kalamazoo Growlers; Northwoods League)
7. Bismarck Municipal Stadium (Bismarck Larks; Northwoods League)
8. Corbett Field (Souris Valley Sabre Dogs; Expedition League)
9. Athletic Park (Wisconsin Woodchucks; Northwoods League)
10. Royal Athletic Park (Victoria HarbourCats; West Coast League)
11. Harry & David Field (Medford Rogues; Great West League)
12. McNair Field (Forest City Owls; Coastal Plain League)
13. VA Memorial Stadium (Chillicothe Paints; Prospect League)
14. Copeland Park (La Crosse Loggers; Northwoods League)
15. Witter Field (Wisconsin Rapids Rafters; Northwoods League)
16. Herr-Baker Field (Fond du Lac Dock Spiders; Northwoods League)
17. Walker Stadium (Portland Pickles; West Coast League)
18. Grayson Stadium (Savannah Bananas; Coastal Plain League)
19. Cardines Field (Newport Gulls; NECBL)
20. Holman Stadium (Nashua Silver Knights; Futures League)
21. Wade Stadium (Duluth Huskies; Northwoods League)
22. Simmons Field (Kenosha Kingfish; Northwoods League)
23. Luther Williams Field (Macon Bacon; Coastal Plain League)
24. Carson Park (Eau Claire Express; Northwoods League)
25. Kapco Park (Lakeshore Chinooks; Northwoods League)
26. Hanover Insurance Park at Fitton Field (Worcester Bravehearts; Futures League)
27. Rivets Stadium (Rockford Rivets; Northwoods League)
28. Goss Stadium at Coleman Field (Corvallis Knights; West Coast League)
29. Wahconah Park (Pittsfield Suns; Futures League)
30. Robin Roberts Stadium (Springfield Sliders; Prospect League)
31. Spitz Stadium (Lethbridge Bulls; Western Major Baseball League)
32. Danville Stadium (Danville Dans; Prospect League)