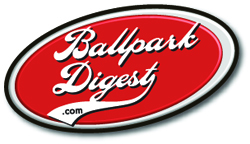 Upgrades are on tap at a historic facility, as J.P. Small Memorial Stadium in Jacksonville will soon receive a series of improvements. 
Currently used by Edward Waters College baseball, J.P. Small Memorial Stadium has a distinct history. While the current structures dates to 1936, the site has a longer history of baseball, as it has been home to spring training, the Jacksonville Red Caps of the Negro Leagues, and several minor league teams, including the Jacksonville Braves.
Last week, the Jacksonville City Council officially appropriated a $500,000 state grant that will be used to help fund improvements to the facility. Various projects are expected to take place at the venue, including the installation of new field lighting and the expansion of a ballpark museum. More from WJCT:
Over the years, City Council members including Sallye B. Mathis and Gwen Yates, introduced legislation to keep the ball park renovated. And last year, Washington said, state Rep.Tracie Davis (D-Jacksonville) and Sen. Audrey Gibson (D-Jacksonville) helped secure the grant to fund new field lighting, drainage and a community weight room. The Jacksonville City Council officially appropriated the grant money this week.
But being a historian, [Durkeeville Historical Society President Lloyd] Washington said he's most excited about using some of the dollars to expand the small museum attached to the stadium.
"It's a big story to tell," he said.
Construction for the renovation is currently expected to take place this summer.