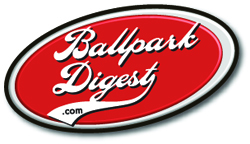 Stadium 1, a provider of cloud-based software and hardware solutions for managing venue operations, has selected the FreedomPay Commerce Platform to provide PCI-validated point-to-point encryption (P2PE) with EMV and tokenization, the payment industry's highest standard for payment data security.
The integration with FreedomPay's Commerce Platform enables Stadium 1 software to deliver an all-in-one solution for securing payments throughout a venue from ticket sales to concession purchases.
With FreedomPay's Commerce Platform, credit card data is fully encrypted prior to entering the POS system and tokenized for ongoing network storage rendering it useless in the case of a network breach. FreedomPay's P2PE was the first PCI validated solution in North America and provides significant cost savings for venue operators by reducing the requirements for maintaining PCI compliant network environments. The Commerce Platform is fully certified for EMV with the major payment processors enabling seamless deployment of EMV-enabled payment devices that accept chip cards and mobile wallet payments from Apple Pay, Samsung Pay and Android Pay.
"Stadium 1 delivers a complete solution for managing all aspects of a venue from POS systems to mobile apps for owners and managers to track revenue and costs. Adding FreedomPay's secure payment solutions was a logical extension to the benefits we are currently providing venue operators," said a Stadium One spokesperson. "The integration with FreedomPay's platform allows us to offer venue operators world-class payment security that lowers costs, reduces the risk of data breaches and lowers credit card fraud."
Stadium 1 has a rapidly growing market penetration with an ability to increase sales while providing amazingly detailed analytics. The solution offers a market unique solution that has been engineered exclusively to handle the entire gambit of venue operations while keeping a simple and intuitive interface. Covering everything from inventory controls to managing your workforce; it is an all-inclusive system that offers real time, up-to-date and historical reporting. The point of sale system has even been built to increase client revenue and visibility through commercial advertising on customer facing screens, customer loyalty rewards via smartphone applications and gift cards. The physical point of sale system was designed and built to endure the environment and outdoor usage. Stability and speed are passed on to the client and their customers to provide a seamless purchasing experience.
"The integration with Stadium 1 continues our rapid expansion into stadiums and arenas across the country," said Paul Guidone, vice president of business development at FreedomPay. "We have secured payment environments at many of the largest sporting events in the United States and have a deep understanding of the complexity and challenges presented at sporting venues. Our commerce platform is the only solution designed to deliver true payment security throughout an entire stadium or arena."
Stadium 1 is currently deployed in over 50 stadiums, arenas, convention centers and race tracks helping operators generate more revenue and savings by providing the next generation in venue management technology with the added security of FreedomPay's Commerce Platform. The fully integrated solution is transforming the stadium management experience and providing fans the peace of mind that credit card information is safe.