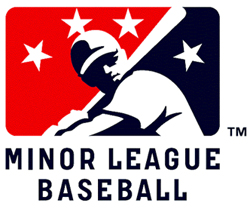 This is way under the radar: Fayetteville (N.C.) officials are visiting Durham Bulls Athletic Park as a possible example of how Minor League Baseball would play out in a new downtown ballpark.
There has been talk of investors interested in bringing MiLB back to Fayetteville, and in fact earlier this year an investment group approached city officials about public funding of a new downtown ballpark. This is not a surprise: Fayetteville is considered by many to be a good baseball town — the summer-collegiate Fayetteville SwampDogs is one of the Coastal Plain League's top draws — and with downtown Fayetteville now a considerably upgraded destination (i.e., fewer strip clubs, more brewpubs and restaurants), there's interest in bringing baseball back to the city. From the Fayetteville Observer:
According to city sources familiar with the presentation made behind closed doors, neither the council nor the undisclosed, out-of-town developer made any commitments for financing such a project. And it's unclear when the proposal will be entertained again.
Many of the council members, however, are planning to take a field trip next week to Durham to visit, among other places, the Durham Bulls Athletic Park.
The trip comes as Fayetteville officials continue to quietly buy mostly vacant property on the southern end of Murchison Road. The buying effort began more than a year ago. Rochelle Small-Toney, a Fayetteville deputy city manager, said there are no specific plans on how the city intends to redevelop the land. Murchison Road is lined with older homes and businesses. It also is home to Fayetteville State University.
Mark Cryan, who worked for the Fayetteville Generals and helped launch the Coastal Plain League, has lots of stories about Fayetteville baseball in his book, Cradle of the Game.
—-
Share your news with the baseball community. Send it to us at editors@augustpublications.com.
Are you a subscriber to the weekly Ballpark Digest newsletter? You can sign up for a free subscription at the Newsletter Signup Page.
Join Ballpark Digest on Facebook and on Twitter!
Follow Ballpark Digest on Google + and add us to your circles!