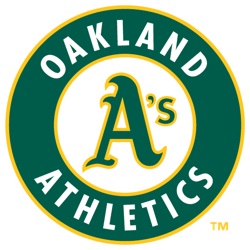 The Oakland-Alameda County Coliseum Authority offered the Oakland Athletics a ten-year lease for O.co Coliseum as details of a new ballpark are worked out, but the A's rejected the offer out of hand.
"We wanted to send a clear statement to the A's, the fans, Lew Wolff, and Major League Baseball that we want the A's at the O.co Coliseum and want to keep baseball in Oakland," said Coliseum Authority Chairman Nate Miley, who serves as an Alameda County Supervisor, via press release.
"A ten year extension, lasting through the 2024 season, gives the team a place to a call home and our fans and sponsors a window to continue investing their time and passion in this team. We are also working to ensure this deal safeguards county and city taxpayers. We are meeting the A's management where they say they want to be and hope to conclude these negotiations quickly," he added.
The A's, appropriately enough, responded via press release while decrying negotiations in the media.
"The A's received the Oakland-Alameda County Authority's proposal earlier this afternoon. While the proposal was for 10 years, it did not address all of our issues," according to a statement issued by director of public relations Bob Rose. "Consequently, we cannot accept the terms of the offer. We have tried to negotiate in good faith for the past several months. As the Authority knows, it is still our preference not to negotiate this agreement through the media." (A sense of irony is obviously lacking in the A's front office.)
The A's current lease ends at the conclusion of the 2015 season.
The issue: exactly what all this maneuvering means. O.co Coliseum is a pit; despite some improvements for this season (upgraded dugouts and field-grooming tools, parking-lot improvements, new concessions), it's still a subpar facility that won't be significantly upgraded with a band-aid approach. Lew Wolff and John Fisher say they're willing to sign a 10-year lease under the right circumstances, but it's not clear what these circumstances would entail. San Jose still seems like a longshot as the final destination for the team, and while you'd expect a veteran developer like Wolff to embrace a Coliseum City development plan, he's resisted all efforts to keep the team in Oakland. Much of this, alas, reeks of short-term and relatively meaningless drama that avoids the central issue: how the A's will get a financially feasible facility given the constraints imposed by Major League Baseball. Given that both the A's and the Tampa Bay Rays are running into problems with new ballparks in their markets, perhaps MLB officials should be taking Montreal and Warren Cromartie a little more seriously.
RELATED STORIES: Lashbrook: Hillsboro could host relocating Oakland A's; MLB to Portland? Not likely, says mayor; Could A's end up in Candlestick? Here are some unrealistic scenarios; Giants' Baer: We'd share AT&T Park with Athletics; Appeals court puts San Jose antitrust lawsuit on fast track; Judge: San Jose has no right to the A's; Selig: We'll solve Oakland ballpark issue before I leave office; Selig: Oakland Coliseum a pit, but it's our pit; Legal settlement could pave way for new Oakland ballpark; San Jose suit against MLB a weak one, saye experts; San Jose files suit against MLB in quest for A's; Selig to San Jose Mayor: Sorry, no time to meet; Progress on new A's ballpark? Not likely; Athletics propose five-year lease for Coliseum; What drives Lew Wolff?
—-
Share your news with the baseball community. Send it to us at editors@augustpublications.com.
Are you a subscriber to the weekly Ballpark Digest newsletter? You can sign up for a free subscription at the Newsletter Signup Page.
Join Ballpark Digest on Facebook and on Twitter!
Follow Ballpark Digest on Google + and add us to your circles!