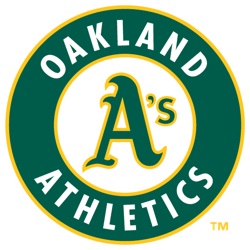 If the Oakland Athletics were to leave the Coliseum for Portland, Hillsboro Ballpark — home of the Hillsboro Hops (short season A; Northwest League) could serve as a temporary home, according to Lynn Lashbrook.
Lashbrook, president of Sports Management Worldwide, took a tour of the 4,500-capacity ballpark and proclaimed it could be expanded to the 15,000-20,000 capacity needed to host a Major League team.
Now, we've not heard anyone associated with MLB or the A's discuss Portland seriously as a future home of the A's should the team not renew its O.co Coliseum lease after the 2015 season. And, in a discussion of potential temporary homes, owner Lew Wolff didn't talk about moving the team to another market: he discussed keeping the team in the greater Oakland market while a new-ballpark solution was in the works.
Still, there are a bunch of Portland folks hot to land an MLB baseball, even though Mayor Charlie Hayes has repeatedly said building a new ballpark is not a priority for his administration. And Lashbrook has been among the most enthusiastic about the prospect of MLB coming to Portland, though Rob Neyer noted there doesn't seem to be a groundswell of support for pro baseball. But hey, all Portland needs is an owner with a billion dollars plus to buy the A's and build a ballpark, a Portland site suitable for an MLB ballpark, millions more to cover losses while the team plays in Hillsboro, collect underpants, ? and — profit!
Hillsboro, it would seem, is an iffy destination for an MLB team. Hillsboro Ballpark was built for short-season baseball on a tight lot: the 4,500 capacity includes berm space and there's no room for expansion down the third-base line. No word on who would pay the millions needed for expansion, and Lashbrook forsees both the Hops and the A's playing, potentially with some day-night doubleheaders on the agenda. From the Portland Tribune:
Hillsboro Stadium — a multi-use facility primarily used for high school football — abuts Hillsboro Ballpark along the third-base line. The temporary seating, Smith says, would be built behind home plate, along the first-base line and in the outfield bleachers. Suites would be added along the first-base line.
"There's enough room there to get it all done," Smith says. "We can get creative. The way to work with an architect is, you tell me what you want. Don't ask me what you can get. Demand. They're very creative, smart people. They'll figure something out."
The backup plan: moving the A's to Salem-Keizer.
RELATED STORIES: MLB to Portland? Not likely, says mayor; Could A's end up in Candlestick? Here are some unrealistic scenarios; Giants' Baer: We'd share AT&T Park with Athletics; Appeals court puts San Jose antitrust lawsuit on fast track; Judge: San Jose has no right to the A's; Selig: We'll solve Oakland ballpark issue before I leave office; Selig: Oakland Coliseum a pit, but it's our pit; Legal settlement could pave way for new Oakland ballpark; San Jose suit against MLB a weak one, saye experts; San Jose files suit against MLB in quest for A's; Selig to San Jose Mayor: Sorry, no time to meet; Progress on new A's ballpark? Not likely; Athletics propose five-year lease for Coliseum; What drives Lew Wolff?
—-
Share your news with the baseball community. Send it to us at editors@augustpublications.com.
Are you a subscriber to the weekly Ballpark Digest newsletter? You can sign up for a free subscription at the Newsletter Signup Page.
Join Ballpark Digest on Facebook and on Twitter!
Follow Ballpark Digest on Google + and add us to your circles!