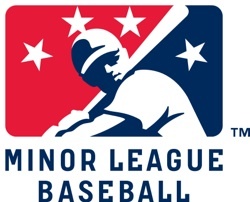 We have the list of Sports Turf Manager of the Year awards, as announced by the Sports Turf Managers Association (STMA) and Minor League Baseball.
Since 2004, STMA and MiLB have honored members who manage fields in Triple-A, Double-A, Single-A and Rookie divisions. Three of the four honorees are multi-year winners, showing continued excellence and loyalty to top-notch professional baseball facilities.
The award winners:
Triple-A — Joey Stevenson, Indianapolis Indians (International League)
Double-A — Brock Phipps, Springfield Cardinals (Texas League)
Single-A — Keith Winter, Fort Wayne TinCaps (Midwest League)
Short Season or Rookie — David Yearout, Spokane Indians (Northwest League)
"The Minor League Baseball 'Sports Turf Manager of the Year' award is a dedication to our members who have an intense passion to provide the finest playing surfaces," says Kim Heck, CEO of STMA. "Each day, they face new challenges and these devoted individuals consistently create novel solutions to provide pristine and safe sports fields."
Stevenson is being honored for the third time, also winning in 2011 and 2012. Last year, he won SportTurf Magazine's first annual "Mowing Patterns" contest.
Phipps is also a two-time winner (2008, 2013). Winter will collect back-to-back awards, claiming his first in 2013. Yearout is a first-time recipient and joins an elite class of sports turf managers.
Winners are selected via a 15-member awards committee, compiled by STMA. Each nominee is independently scored on cultural practices, game day routine, resource utilization, staff management and the groundskeeper's involvement and support of the sports turf industry.
STMA will present awards to recipients at the annual Major League Baseball Winter Meetings awards luncheon in San Diego, Calif. on December 8.