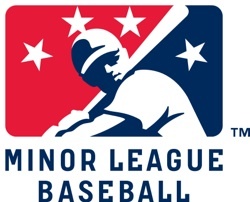 Another award winner to announce: Pacific Coast League President Branch B. Rickey is the recipient of the 31st annual Warren Giles Award, which honors outstanding service as a Minor League Baseball league president.
The Warren Giles Award has been presented annually since 1984 and is named for the long-time baseball executive who served as National League president from 1951 to 1969. This is the second time Rickey has earned the prestigious honor, the first being in 1998, his first year as PCL president. Rickey will receive his award at the Baseball Winter Meetings Banquet on Sunday, Dec. 7, at the Hilton San Diego Bayfront in San Diego, California.
"To be recognized as this year's recipient of the Giles Award is an honor that resonates warmly for me and for a number of reasons," said Rickey. "Not the least of these is because it reflects the success of the PCL and the overall achievements of our clubs. In turn, it is a tribute to our respective ownerships, operators and dedicated team staffs. I get the wonderful privilege of being the target of the recognition of what has been collectively accomplished."
Following in the footsteps of his grandfather and father, Rickey's involvement in baseball began in high school working for the Pittsburgh Pirates organization. Upon graduation, he was named business manager of the Kingsport Pirates (rookie; Appalachian League). He entered Ohio Wesleyan University in the fall of 1963, where he pursued a degree in philosophy but continued running the Pirates' Rookie league team during his summers.
Rickey has served as a league president in Triple-A baseball leagues for more than 20 years, with the American Association (1991 to 1997) and the Pacific Coast League (1998 to present). This follows several decades of involvement at the Major League level with the Pittsburgh Pirates followed by a year with the Cincinnati Reds, serving each of these clubs as Director of Player Development. He started with Pittsburgh as a scout and became Assistant Scouting Director and Assistant Director of Player Development prior to taking over the lead role in development.
Under Rickey's guidance, the PCL remained at the forefront in player development with 114 players making their Major League Baseball debuts during the 2014 season, the highest total for the league in the past four years. During his tenure, the PCL has built 10 new ballparks, with another opening in Nashville, Tennessee, in 2015. Next season, the PCL will host Triple-A Baseball's two most prestigious events, the Triple-A All-Star Game in Omaha, Nebraska (July 15), and the Triple-A National Championship Game in El Paso, Texas (Sept. 22), both under Rickey's watch.
"Branch's contributions to professional baseball have spanned several decades, and under his leadership, the Pacific Coast League has thrived, becoming one of Minor League Baseball's most successful and prosperous leagues," said Pat O'Conner, Minor League Baseball President & CEO. "As a league president, he exemplifies the characteristics we look for when selecting the Warren Giles Award winner, and it is my pleasure to award Branch this honor on behalf of Minor League Baseball."