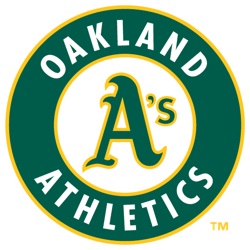 The San Jose Mercury-News is reporting Major League Baseball officially turned down Lew Wolff's request to move the Oakland Athletics to San Jose last July, a day before San Jose filed suit against MLB.
A letter from MLB Commissioner Bud Selig was filed as part of court documents Friday outlining why San Jose should not prevail in its legal attempt to allow the A's to move to a privately financed ballpark. It's proof, say MLB lawyers, that San Jose has no standing to sue MLB — a lawsuit that has already been largely rejected by the courts. From the Mercury-News:
In a court filing late Friday in San Jose's lawsuit over the stalled decision that has kept the A's in Oakland's deteriorating Coliseum, MLB lawyers for the first time argued they already made that decision in June — a day before the city sued. And the answer straight from Commissioner Bud Selig: at least for now, no way San Jose.
In the court document, MLB lawyers revealed that the league denied the A's relocation request in a June 17 letter from Selig, who "formally notified the Athletics' ownership that he was not satisfied with the club's relocation proposal." San Jose filed its lawsuit against MLB the following day, alleging the league had violated antitrust laws and unlawfully interfered with a November 2011 option agreement between the city and the A's to buy ballpark land.
RELATED STORIES: Will numbers work for new A's ballpark at Coliseum site?; A's sign two-year lease to stay at Coliseum; Wolff: No move to AT&T Park — yet; A's to AT&T Park in 2014?; Judge: San Jose has no rights to A's; Selig: We'll solve Oakland ballpark issue before I leave office; Selig: Oakland Coliseum a pit, but it's our pit; Legal settlement could pave way for new Oakland ballpark; San Jose suit against MLB a weak one, saye experts; San Jose files suit against MLB in quest for A's; Selig to San Jose Mayor: Sorry, no time to meet; Progress on new A's ballpark? Not likely; Athletics propose five-year lease for Coliseum; What drives Lew Wolff?; Wolff: No more delays on A's ballpark decision; San Jose ballpark land deal under formal review; Could Giants-A's battle be settled in court?; Waterfront site emerging as new A's home; MLB committee meets with Oakland, San Jose officials about future of A's; Developer: I can build new A's ballpark with private financing; San Jose: A's ballpark land safe — for now; Wolff meets with Knauss, has clear message: A's not for sale; Giants: Nothing would tempt us to give up Silicon Valley territory; Selig: A's can leave Oakland — just not for San Jose; Cal to San Jose: Slow down on new ballpark; A's expected to push for ballpark decision at owner's meetings; Today's A's/Giants update: nothing new; Wolff: A's aren't for sale; Suitors emerge for Oakland Athletics
—-
Share your news with the baseball community. Send it to us at editors@augustpublications.com.
Are you a subscriber to the weekly Ballpark Digest newsletter? You can sign up for a free subscription at the Newsletter Signup Page.
Join Ballpark Digest on Facebook and on Twitter!
Follow Ballpark Digest on Google + and add us to your circles!