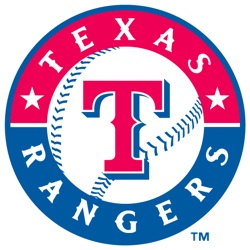 Delaware North Companies Sportservice will continue to be the concessionaire at Rangers Ballpark in Arlington, extending a partnership with the Texas Rangers that began when the ballpark opened in 1994.
The previous contract had two years remaining.
"The Rangers have been a terrific partner right from the start," said Sportservice President Rick Abramson. "The organization is first-class, from head-to-toe, and under the leadership of team president Nolan Ryan and COO Rick George, it will remain that way. We have been a partner with the Rangers since the ballpark opened in 1994 and are proud to say that we will be there into the foreseeable future."
"Sportservice has proven its ability to make the game-day experience a memorable one for our fans," said Rangers Chief Operating Officer Rick George. "We are excited that we will be working with the terrific team that Rick Abramson has assembled at Rangers Ballpark in Arlington for many years to come."
Significant capital investments have been made to the ballpark during recent years – a theme that's continuing into 2013. This year's work – expected to be ready for Opening Day, April 5, 2013 – includes the addition of a third row of home-plate seats, extensive renovations and upgrades to the private club and concessions areas behind home plate, deeper dugouts and field-camera bays, a new retail store, and additional concession outlets on the main concourse.
A complete renovation of Vandergriff Plaza and much of the center-field office building's first floor took place in 2012 – highlighted by the construction of the 150-seat Batter's Eye Club, a Rangers-themed party suite that has an inclusive buffet; Captain Morgan Club, a 300-seat eatery with a variety of a la carte items; an indoor kid's zone located in a conditioned space; and additional concession stands. Additionally, the visitors' bullpen was reconfigured, along with the neighboring bleacher seating. The ballpark upgrades totaled $11.5 million, encompassing more than 55,000 square feet.
—-
Share your news with the baseball community. Send it to us at editors@augustpublications.com.
Are you a subscriber to the weekly Ballpark Digest newsletter? You can sign up for a free subscription at the Newsletter Signup Page.
Join Ballpark Digest on Facebook and on Twitter!
Follow Ballpark Digest on Google + and add us to your circles!