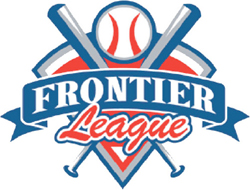 Parkersburg, W.V., once the home to the Ohio Valley Redcoats, may see a return of independent Frontier League baseball if city officials move ahead with a new-ballpark plan.
City officials met with Commissioner Bill Lee, Washington Wild Things managing partner Stu Williams and Tom Rooney, president of the Rooney Sports and Entertainment Group, at the Wild Things' home, CONSOL Energy Park, to scope things out and discuss possible funding models for a new $8-$10-million ballpark. City officials will take that information home and scout out potential ballpark sites; meanwhile, on May 1 the league and potential investors (we're guessing the Wild Things will be involved; the team is in expansion and mode and is already working to bring a team to Bridgeport, W.V.).
The Redcoats played between 1993 and 1998 at Bennett Stump Field; former MLB pitcher and All-Star Brendan Donnelly pitched for the team.
RELATED STORIES: Wild Things to bring new team to Bridgeport, WV
—-
Share your news with the baseball community. Send it to us at editors@augustpublications.com.
Are you a subscriber to the weekly Ballpark Digest newsletter? You can sign up for a free subscription at the Newsletter Signup Page.
Join Ballpark Digest on Facebook and on Twitter!
Follow Ballpark Digest on Google + and add us to your circles!