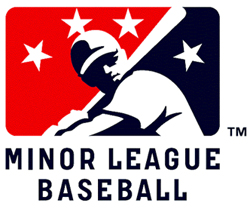 There's apparently some serious mojo behind the Kraft Singles/Minor League Baseball promotion this season: wrapper redemptions have increased 13 percent from this time last season, with a 15 percent increase in the weekly average number of wrappers redeemed as compared to last year.
To date, there have been 241 Tuesday Minor League Baseball games played.
The deal is simple: fans can bring any Kraft Singles package wrapper to participating teams' ballpark box offices on Tuesday nights to buy one ticket and get another ticket free.
"The fact that fans continue to support Minor League Baseball and redeem KRAFT Singles wrappers in higher numbers than last year speaks volumes," said MiLB Vice President of Sales and Marketing Rod Meadows. "The Tuesday Night Tickets deal remains one of the best ticket deals in all of baseball right now."
This season marks the third consecutive season that Minor League Baseball and Kraft Singles have joined on a sponsorship of this kind.
RELATED STORES: Kraft ticket promo returns to Minor League Baseball
—-
Share your news with the baseball community. Send it to us at editors@augustpublications.com.
Subscribers to the weekly Ballpark Digest newsletter see features before they're posted to the site. You can sign up for a free subscription at the Newsletter Signup Page.
Join Ballpark Digest on Facebook and on Twitter!