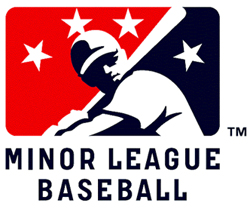 Two additions to the staff of Minor League Baseball in St. Pete: Rusty Morris is the new Manager, Creative Services, while Sheryl Hamilton is the new receptionist.
Morris will design marketing materials, including logos, brochures, advertisements, sales decks, programs, event signage, credentials and posters. He will also create visual elements for electronic newsletters, web advertisements, event and project websites and online marketing initiatives.
He previously worked as a graphic designer for Ultimate Fighting Championship and the Orlando Magic of the NBA.
Among her duties, Hamilton will answer phones and direct callers to the appropriate extension, greet guests, answer general queries from the public, as well as member clubs and leagues, maintain the schedule of office meeting space and coordinate event registration for the Minor League Baseball Promotional Seminar and the Baseball Winter Meetings.
Share your news with the baseball community. Send it to us at editors@augustpublications.com.
Subscribers to the weekly Ballpark Digest newsletter see features before they're posted to the site. You can sign up for a free subscription at the Newsletter Signup Page.
Join Ballpark Digest on Facebook and on Twitter!