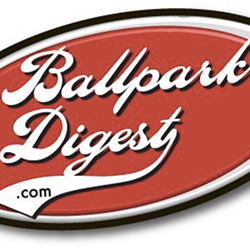 With spring training underway, we've opened up voting in the 2023 Best of the Ballparks fan vote for Grapefruit League facilities. So vote!
If you are a new reader of this site, this is your introduction to what's become an annual highlight for us: a series of fan votes on spring training, college, MLB, MiLB, independent and summer-collegiate ballparks, where fans choose their favorites. We begin today with this vote covering the 13 ballparks of the Grapefruit League, followed by a fan vote of the 10 ballparks comprising the Cactus League. When we are asked for our ballpark rankings, we point folks toward these stories, as they're based on our rankings.
We based these rankings both on the ballparks and the accompanying training facilities. This was a hard bracket to seed: there's not a whole lot of difference between the top and the bottom of the list. There are lots of intangibles as well—traditional and historic vs. shiny and new, design aesthetics, workout facilities the public doesn't see, neighborhood amenities vs. lots of parking—but we think we've taken all these intangibles into account. In any case, we're eager to see how our fans vote.
We know from marketing stats that a third of our readers work in the baseball industry, so we're tapping into that collective expertise. And we know from our research that a third of our readers sell to the baseball industry, so that expertise will be valuable as well. The remaining third–fans, media, government–will certainly have a different view on things as well. We can't wait to see what our readers–whom we consider to be the smartest folks in baseball–say about the best of the ballparks. 
Some things to note. First, you are allowed to vote multiple times, but you can only vote once per day. Second, you don't need to fill out a full slate: partially filled lineups will count. A running tally of the vote will be presented, and you can view the results to date in the brackets graphic at the bottom of this page once we hit the second round. Vote below:
Here is the schedule for all the 2023 Best of the Ballparks fan votes:
Grapefruit League, March 2-March 18
Cactus League, March 2-March 18
College Baseball, March 3-March 27
MLB, March 30-April 18
Triple-A, April 17-May 7
Double-A, May 5-May 27
High-A, May 19-June 11
MLB Partner Leagues, May 24-June 9
Single-A, May 25-June 20
MLB Summer Collegiate, June 4-June 21
Summer Collegiate, May 29-June 23