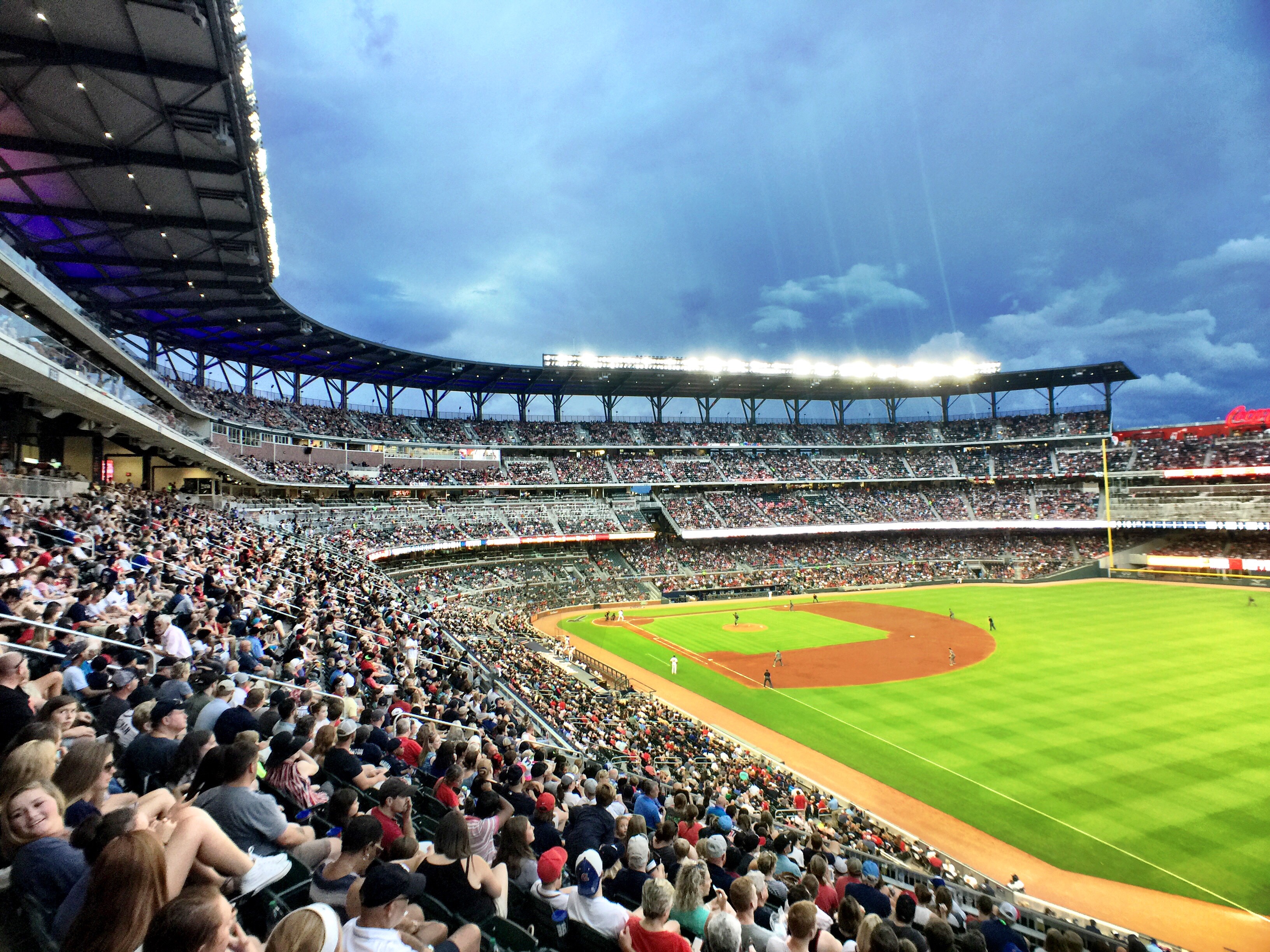 It is an unusual choice for the site of a major big air ski and snowboard tournament, as SunTrust Park, home of the Atlanta Braves, will host the Visa Big Air tournament, sanctioned by U.S. Ski & Snowboard, on Dec. 20-21.
Sanctioned as a FIS Snowboard and Freeski World Cup, the Visa Big Air at SunTrust Park will offer elite international men's and women's big air competition. It's part of a decision by U.S. Ski & Snowboard to move s major tourney to a nontraditional venues annually, leading into the Olympic Winter Games Beijing 2022.
"The Visa Big Air at SunTrust Park will bring our sports out of the mountains and to the people in a major metropolitan area," said U.S. Ski & Snowboard President and CEO Tiger Shaw in a press release. "We are very excited to have Visa as our title sponsor and to partner with the Atlanta Braves to continue to grow the fan-base of this exciting sport for our athletes, sponsors and the snow sports industry ahead of the 2022 Games in Beijing."
The competition will take place on a 15-story steel scaffold jump structure consisting of up to 29,000 unique pieces, covered with up to 800 tons of snow to create a competitive surface. Athletes will drop into an approximately 40-degree in-run, then launch themselves off the jump at speeds up to 40 miles per hour to perform their biggest tricks while traveling up to 70 feet in the air. The competition is judged on progression, amplitude, variety, execution, and difficulty.
Visa is the founding title sponsor of this new big air series as well as the preferred payment method at both the online U.S. Ski & Snowboard Team Shop and the on-site merchandise shops.
Big Air has been part of the Winter X Games program since the event was founded in 1997. Snowboard big air made its Olympic debut at the Olympic Games PyeongChang 2018 where U.S. Snowboard Team's own Kyle Mack (West Bloomfield, Mich.) and Jamie Anderson (S. Lake Tahoe, Calif.) walked away with silver medals at the inaugural event. On the heels of snowboard big air's debut in PyeongChang, freeskiers will make their first Olympic big air appearance at the Olympic Games Beijing 2022.
"We are proud to showcase SunTrust Park to a global audience as the host of this world cup ski and snowboard event," said Derek Schiller, Atlanta Braves President and CEO, in a press release.  "In collaboration with U.S. Ski and Snowboard, SunTrust Park and The Battery Atlanta will provide an incredible venue for fans from around the region to witness this truly unique event.  It's our privilege to host these world-class athletes."