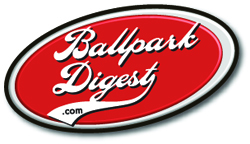 An effort to build a new Greenville, TX ballpark is underway, as developer Kent Stainback is proposing it as an anchor of upcoming mixed-use development. 
Stainback is planning Phase II of the Kari Beth Crossing development, which currently includes a shopping center and would be expanded in the next round of construction to include amenities such as a movie theater, housing, and additional retail. The next wave of development could also include a new ballpark, under plans Stainback has been discussing with city officials.
Former major league outfielder J.D. Drew has reportedly been involved in those discussions, and could serve as an investor in the effort. Stainback is not disclosing many of the particulars right now, including the league in which the prospective Greenville team would compete, though he has said it would be in an existing circuit. More from the Herald-Banner:
"We think this is a once in a lifetime opportunity to bring baseball back to Greenville and continue the legacy on Monty Stratton Parkway," Stainback said.
Stratton (1912-1982) was a starting pitcher for the Chicago White Sox, who was born in the Wagner community but lived for years in Greenville. Stratton lost his right leg in a hunting accident in 1938, but went on to make a successful comeback, winning 18 games with the Class-C Sherman Twins of the East Texas League. Stratton was immortalized in the 1949 movie, "The Monty Stratton Story" which had its premier in Greenville, when the city also celebrated Monty Stratton Day.
When reached Wednesday evening, Stainback said the potential to land a team in Greenville was in response to the failure of the proposed baseball stadium project for a semi-professional team in Royse City. Mark Schuster, the developer of the stadium, told the Herald-Banner last month that the Royse City baseball stadium was currently at a standstill, and admitted to facing some unforeseen difficulties in financing the project.
Stainback said the difference with the Greenville proposal is rather than create a franchise as part of a new league, the Greenville team would be an expansion of an existing league, although he said he could not offer any more details at the present time.
Among professional leagues, an independent league (both the American Association and the Atlantic League do business in Texas) and affiliated Texas League are in theory be the best fits geographically for Greenville, which is located about 50 miles northeast of Dallas. However, there are no plans to expand the Texas League–any future MiLB expansion would likely be part of an eventual MLB expansion process, which has not been launched and is expected to be years away–and the circuit's facility situation is stable right now. Greenville is also a fairly small market, with the city's population estimated at 27,443 and Hunt County's approximated at 93,872 as of 2017.