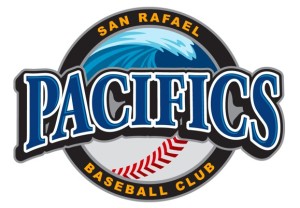 The San Rafael Pacifics (independent; Pacific Association) have expanded their ownership group, as attorney Leslie Lava is joining their ranks. She is now an owner as well as the club's general counsel. 
"This is a dream come true for me," Lava said, "being able to mix my two passions, sports and law.  I love that the Pacifics provide fun, low-cost entertainment, are dedicated to community service and play great baseball, too!  I'm thrilled to be a part of the team."
The Pacifics, who began play in 2012, have created a unique niche in the fabric of the Marin County community.  In addition to offering a high level of professional, minor league baseball, the team has excelled at offering an engaging fan experience including great food, family-based entertainment and "outside the box" promotions and special events.  The Pacifics made history by being the first team in professional baseball history to employ a computerized umpire to call balls and strikes, to have 65-year-old Bill "Spaceman" Lee set the record as the oldest man ever to win a professional game, and to have a woman serve as the team's manager.
The Pacifics were awarded with the 2015 "Spirit of Marin" Award and were named as the 2015 "Large Business of the Year" by the San Rafael Chamber of Commerce in recognition of their commitment to community service and local economic development.
"I am so happy to have Leslie join our ownership group," said Pacifics managing principal owner Eugene Lupario.  "She'll bring us a fresh perspective on what the Pacifics can do to enhance our value to the Marin County community and will be a big help to our staff in improving fan experiences and sponsor value to help make us a more successful business."