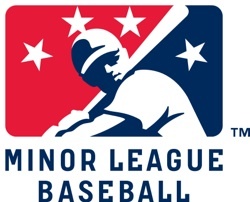 A sponsorship deal worth noting: financial services technology firm FIS is now "Business-Driving Solutions Provider of Minor League Baseball," selling its payment, loyalty and other solutions to 160 MiLB clubs across the United States and Canada.
The agreement between FIS and Minor League Baseball is focused in three areas: Ballpark Operations, Merchant Services and Loyalty & Rewards. FIS solutions will help baseball clubs to simplify payment transactions for fans, improve customer experience, better track employee expenses, streamline handling of team travel and purchasing, and provide real-time payments for club employees.
FIS will showcase its technologies and business solutions for the "Ballparks of the Future" at Bragan Field at the Baseball Grounds of Jacksonville, home of the Jacksonville Jumbo Shrimp (Class AA; Southern League).
In addition, FIS and MiLB will work together with MLB Advanced Media on the creation of the first overarching MiLB Fan Loyalty program.
"In our quest to be a dynamic leader in sport and entertainment, we place heightened emphasis on aligning with companies that buy into our vision for the future and are committed to helping us get there," said David Wright, Minor League Baseball's chief marketing & commercial officer. "Teaming with FIS makes sense on so many levels and plays to the strengths of both organizations. Our robust ownership, tech-savvy fan base and overall scale positions FIS and its industry-leading payment and loyalty services as the ideal partner for Minor League Baseball."
"Minor League Baseball is the backbone of America's pastime. We are thrilled to support this forward-looking organization in making the ballpark experience one that draws more people to games and encourages them to return over and over," said Bruce Lowthers, president of Global Retail Payments Division, FIS. "From payroll to payments and data management to loyalty, FIS looks forward to supporting MiLB to create the 'ballpark of the future.'"