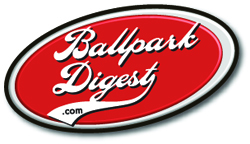 August Publications is hiring a Marketing/Promotions Manager to grow its digital properties and books through newsletter marketing, events, content marketing and advertising.
With five active websites, two more in development and a book line with strong year-to-year growth, we're in need of expertise in bringing our stories, as well as the works of our clients, to the rest of the world. That means technical expertise with things like audience engagement across channels; the people skills to work with freelancers and clients on content marketing; the organizational ability to coordinate author appearances; and the planning skills needed to put together campaigns that stand above the media clutter. This is not a job based on routine; this is a job where juggling multiple assignments simultaneously is a necessity.
What we're looking for:
The ability to think creatively. How can we stand out in today's cluttered media landscape?
Top-notch organizational skills. We produce five weekly newsletters associated with our websites, as well as one-off sponsored newsletters for advertisers. Maintaining and growing the mailing lists is key to future promotional efforts. This also means developing custom content to support marketing efforts.
The mental dexterity to shift gears from putting together a content-marketing plan with a client to working with book authors on potential tour dates.
Ability to work independently, with minimal supervision.
Excellent written and verbal communication skills. That's a given.
Strong research and analytical skills.
Complete understanding of all major social media platforms and how to leverage them to achieve goals.
SKILLS/EXPERIENCE
Microsoft Word, Excel, and Powerpoint
Adobe Creative Suite (In Design, Illustrator, Photoshop)
E-Mail Newsletter Management Tools (Constant Contact, MailChimp)
WordPress
Various ad technologies, including DoubleClick and Google Ads
SEO concepts
UX design, especially as we transition more of our efforts to mobile production
OUR PROPERTIES
Ballpark Digest, Soccer Stadium Digest, Arena Digest, Football Stadium Digest, and Spring Training Online, along with six active titles in our book line.
DETAILS
We are based in Middleton, Wisconsin, in the greater Madison area. It's not a requirement that you work out of our office, but it would be our preference. This is a full-time position, with salary commensurate with experience.
Please send a resume and cover letter explaining your qualifications for this position to: Kevin Reichard, Publisher, August Publications, kreichard@augustpublications.com.