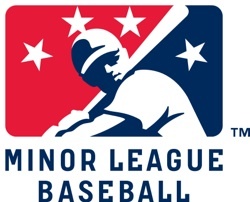 A change in leadership for Minor League Baseball Enterprises: Michael Hand departs to pursue other interests, with MiLB President/CEO Pat O'Conner assuming his role as president of the sport's sponsorship branch.
"The Executive Board of Minor League Enterprises made the unanimous decision to ask Pat to take over in an effort to consolidate the management of Minor League Baseball and the Enterprises branch of the organization," said Chuck Greenberg, Co-Chairman of the Board of Directors of Minor League Baseball Enterprises. "The board is confident that Pat will continue to build on the strong relationships we have with our existing sponsors and continue to help grow our brand in the future with additional partners."
Now in his eighth year, and second term as president, O'Conner was instrumental in the extension of the Professional Baseball Agreement with Major League Baseball through the 2020 season; a five-year collective bargaining agreement with the Association of Minor League Umpires (AMLU) through 2016; the organization-wide bundling of internet rights and a diversity initiative to promote inclusion for Minor League Baseball clubs across the country.