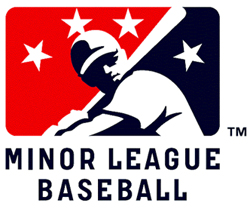 A nice broadcast deal for Minor League Baseball, as the CBS Sports Network will serve as the home of MiLB's "Game of the Week" during the 2014 season.
The first five games of the schedule have been determined and are as follows:
May 1: Indianapolis Indians vs. Pawtucket Red Sox (Class AAA, International League), 7:05 p.m. EST
May 8: Lehigh Valley IronPigs vs. Charlotte Knights (Class AAA, International League), 7:05 p.m. EST
May 15: Albuquerque Isotopes vs. Fresno Grizzlies (Class AAA, Pacific Coast League), 10:05 p.m. EST
May 22: Durham Bulls vs. Columbus Clippers (Class AAA, International League), 7:05 p.m. EST
May 29: Iowa Cubs vs. Memphis Redbirds (Class AAA, Pacific Coast League), 8:05 p.m. EST
Additional game dates will be announced at a later date and could feature multiple classifications of play ranging from Single-A to Triple-A. Each week's matchup will be anchored by three-time Kentucky Sportscaster of the year Dick Gabriel and former Major League Baseball player Doug Flynn, a two-time World Series Champion with the Cincinnati Reds and Gold Glove winner with the New York Mets.
"We look forward to exposing even more fans to the excitement of Minor League Baseball, from top prospects working their way up to the major leagues to the fun and engaging elements our fans enjoy at our ballparks," Minor League Baseball President & CEO Pat O'Conner said. "We feel this partnership with CBS Sports Network will truly capture the emotion of our game to a national audience week after week."
The partnership between Minor League Baseball and CBS Sports Network was formed in conjunction with JMI Sports and its Chief Executive Officer, Erik Judson. JMI Sports, based in San Diego, Calif., is a provider of sales, marketing, and project management and multimedia rights management services to universities, professional teams, and municipalities.
"This partnership will allow us to further expose the experience of Minor League Baseball beyond the 41 million-plus fans that pass through our gates each season," added Michael Hand, Chief Marketing Officer for Minor League Baseball and President, MiLB Enterprises. "Since baseball began its first player draft in 1965, only 21 selections out of nearly 60,000 have advanced directly to Major League Baseball without first playing in Minor League Baseball. This partnership is the first truly comprehensive television package that will allow MiLB to feature the next generation of stars at all classifications as they travel The Road to the Show."
—-
Share your news with the baseball community. Send it to us at editors@augustpublications.com.
Are you a subscriber to the weekly Ballpark Digest newsletter? You can sign up for a free subscription at the Newsletter Signup Page.
Join Ballpark Digest on Facebook and on Twitter!
Follow Ballpark Digest on Google + and add us to your circles!