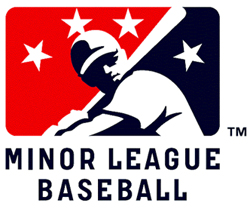 We have an addition to the Minor League Baseball office: Amber Kukulya is the new Manager of Human Resources.
Kukulya will develop and administer various HR plans and projects; assist with navigating the changing legal and regulatory HR landscape; and provide guidance on professional development and organizational processes. She will also be the main contact for all employee relations issues and will be responsible for benefit administration, recruitment and hiring, payroll and performance management, among other duties.
Kukulya, a St. Petersburg, Fla., native and a certified Professional in Human Resources, has a Bachelor of Science degree in Human Resource Management & General Management from Florida State University.
—-
Share your news with the baseball community. Send it to us at editors@augustpublications.com.
Are you a subscriber to the weekly Ballpark Digest newsletter? You can sign up for a free subscription at the Newsletter Signup Page.
Join Ballpark Digest on Facebook and on Twitter!
Follow Ballpark Digest on Google + and add us to your circles!