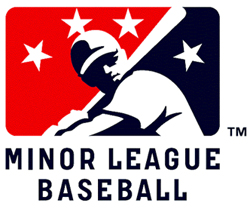 Minor League Baseball and the Fort Wayne TinCaps (Low Class A; Midwest League) announced several staff additions today.
In St. Pete, Cory Bernstine, Jessica Merrick and Jess Vera have joined the Minor league Baseball staff on a full-time basis. Two other staff members, Robert Fountain and Andy Shultz, have new titles, reflecting the additional responsibilities each has assumed.
As the Marketing Research Coordinator for MiLB™ Enterprises, a subsidiary of MiLB, Bernstine is the main point of contact on research driven initiatives and also enhances the relationships with MiLB research partners Luker on Trends/ESPN Sports Poll, Turnkey and Scarborough. He recently received a Masters' Degree in Business Administration & Sports Business Management from the University of Central Florida's DeVos Sports Business Management Program. Bernstine also has a B.A. in Business Administration from Florida Tech University.
Prior to joining MiLB, Bernstine, a native of Orlando, Fla., worked on statistical modeling for the Washington Nationals Florida Operations team, played an integral role in the research findings/report cards surrounding MLB and NCAA basketball on racial and gender balances for The Institute for Diversity and Ethics in Sports (TIDES) and supported marketing efforts of the MLB Diversity Business Summit.
Merrick fills the role of Marketing Coordinator. She worked as a legal intern in the MiLB office from January through July last year. She then transitioned to the marketing department as an assistant for the rest of 2013. The Rochester, N.Y., native is responsible for supporting sales material development for new prospects, assisting in the management of the sales pipeline and coordinating team inventory needs and initial contractual development.
She has a B.A. in Government and World Affairs from the University of Tampa (FL) and a J.D. from Southwestern Law School in Los Angeles, Calif.
As the Coordinator of Trademarks & Intellectual Property, Vera works closely with clubs, leagues and MiLB staff on the clearance, filing and registration of club names, logos and other marks.
In addition, the Miami, Fla., native assists on other intellectual property matters and works with the licensing department, Baseball Internet Rights Company (BIRCO) and Major League Baseball Properties on trademark issues related to licensing and merchandising. Vera has a B.A. and a M.S. in Sports Administration from St. Thomas (FL) University.
Fountain, whose previous title was Special Assistant to the President, Legal Affairs, is now Associate Counsel. In addition to his current duties, Fountain will have added responsibility in the areas of trademarks, corporate governance and intellectual property. Fountain, a graduate of Brigham Young University and Stetson College of Law, is a member of the Florida Bar.
Shultz, formerly Assistant, Baseball Operations, is now Manager, Baseball & Business Operations, in recognition of his expanded role within the department.
In Fort Wayne, Jen Wall, Dan Preuett and Tara Cahill are new full-time staff members with the TinCaps. Wall, a native of New Haven, Cahill, originally from Fort Wayne, and Preuett all had previously completed internships with the TinCaps. Wall will serve as the team's Merchandise Manager, overseeing The Orchard team store, and Cahill will be the team's newest Ticket Account Manager. Preuett will join the team as Assistant Ticket Office Manager and Reading Program Manager. Evan Ashton also returns to the team as a Corporate Partnerships Manager.
Wall rejoins the TinCaps after having worked with the team as an intern in the ticket office during the 2012 season. Wall graduated from Trine University in 2011 with dual degrees in sport management and business administration. While at Trine, she was a member of the women's basketball, tennis, and soccer teams. She is a graduate of New Haven High School.
Cahill, a graduate of Fort Wayne's R. Nelson Snider High School, received her degree in accounting from Ball State University. She was an intern with the TinCaps' ticketing and marketing departments during the 2013 season. While at Ball State, she served as a tour guide for two years. As a Ticket Sales Manager, Cahill will oversee the Northwest Ohio region, in addition to coordinating Boy/Girl scout outings and Little League fundraisers at Parkview Field.
Preuett has joined the staff as Assistant Ticket Office Manager and Reading Program Manger. Preuett was a ticket office intern for the TinCaps during the 2013 season. The Winfield, Illinois, native worked most recently in the ticket office at Colorado State University.
Ashton comes back to Parkview Field after working with the Columbus Blue Jackets of the NHL during the 2013 baseball season. He originally came to Fort Wayne in October of 2011. The Pittsburgh, Pennsylvania, native is a graduate of Robert Morris University.
Additionally, Abby Naas, formerly Assistant Director of Marketing-Community Relations, has been promoted to Director of Promotions and Community Relations. A native of Davie, Florida, Naas has been with the team since its inception in 2009. She is responsible for in-game ballpark promotions, and all community relations activities for the team.
Brad Shank, formerly the Director of Group Sales, has been elevated to Vice President – Ticket Sales. Shank originally joined the organization in 2003 as a Group Sales Representative. Shank, a Richmond, Indiana native, oversees all aspects of ticket sales for the TinCaps. He can also be seen on the field during games both as the emcee and leader of the world-renowned Bad Apple Dancers.
Erik Lose has received the new title of Facilities Manager/Accounting Manager, after previously serving as Bookkeeper/Ticket Sales Manager. The Decatur native was an intern with the TinCaps during the 2010 season, and joined the full-time staff prior to the 2011 season.
Justin Shurley and Brent Harring joined the organization while the team was still at Memorial Stadium in 2008, and have been promoted to Senior Ticket Account Managers after serving as Ticket Account Managers for the last six seasons. Shurley, a graduate of the University of Mississippi, came to Fort Wayne in 2008 after previously working for the Double-A Birmingham Barons. Harring joined the club in the fall of 2007 after internships with the La Crosse Loggers (summer collegiate; Northwoods League) in 2006 and the Memphis Redbirds (Class AAA; Pacific Coast League) in the summer of 2007.
—-
Share your news with the baseball community. Send it to us at editors@augustpublications.com.
Are you a subscriber to the weekly Ballpark Digest newsletter? You can sign up for a free subscription at the Newsletter Signup Page.
Join Ballpark Digest on Facebook and on Twitter!
Follow Ballpark Digest on Google + and add us to your circles!