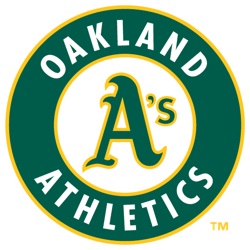 The Oakland A's and the Oakland-Alameda County Coliseum Authority agreed on a two-year lease extension for O.co Coliseum, giving the team control of concessions and flexibility for the future.
The two sides had suffered through some contentious negotiations: the authority, believing it had the upper hand, sought a lease extension between five and eight years long, while the A's were seeking a shorter deal. How contentious? MLB got involved and threatened to move the A's at AT&T Park temporarily while a new ballpark solution was determined. The threat worked, per the San Francisco Chronicle:
The A's lease isn't much better, authority members said. At two years, it's much shorter than the Coliseum Authority hoped for and allows the team to control the stadium's food services and revenues.
"We haven't finished the ball game, so to speak, but we've scored some points," said Alameda County Supervisor Nate Miley, the Coliseum Authority president. "It's not ideal, but its progress and we'll see where it takes us down the road."
The road, observers speculate, could come to a precipitous end if all of this talk doesn't eventually lead to new stadiums. Oakland and Alameda County officials have been working on preliminary plans for a sprawling multi-stadium complex on both sides of Highway 880, but any concrete plans would first have to be run through a political gauntlet.
Even if a new San Jose ballpark were to be approved tomorrow, the A's would need the Coliseum for at least three more seasons; it's hard to see a new MLB ballpark being put together any sooner than 2017, which is the timeline the Atlanta Braves are working under in their new-ballpark plan.
RELATED STORIES: Wolff: No move to AT&T Park — yet; A's to AT&T Park in 2014?; Judge: San Jose has no rights to A's; Selig: We'll solve Oakland ballpark issue before I leave office; Selig: Oakland Coliseum a pit, but it's our pit; Legal settlement could pave way for new Oakland ballpark; San Jose suit against MLB a weak one, saye experts; San Jose files suit against MLB in quest for A's; Selig to San Jose Mayor: Sorry, no time to meet; Progress on new A's ballpark? Not likely; Athletics propose five-year lease for Coliseum; What drives Lew Wolff?; Wolff: No more delays on A's ballpark decision; San Jose ballpark land deal under formal review; Could Giants-A's battle be settled in court?; Waterfront site emerging as new A's home; MLB committee meets with Oakland, San Jose officials about future of A's; Developer: I can build new A's ballpark with private financing; San Jose: A's ballpark land safe — for now; Wolff meets with Knauss, has clear message: A's not for sale; Giants: Nothing would tempt us to give up Silicon Valley territory; Selig: A's can leave Oakland — just not for San Jose; Cal to San Jose: Slow down on new ballpark; A's expected to push for ballpark decision at owner's meetings; Today's A's/Giants update: nothing new; Wolff: A's aren't for sale; Suitors emerge for Oakland Athletics
—-
Share your news with the baseball community. Send it to us at editors@augustpublications.com.
Are you a subscriber to the weekly Ballpark Digest newsletter? You can sign up for a free subscription at the Newsletter Signup Page.
Join Ballpark Digest on Facebook and on Twitter!
Follow Ballpark Digest on Google + and add us to your circles!