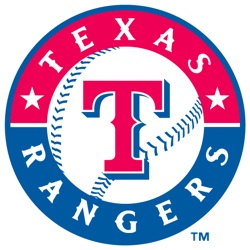 Nolan Ryan could be on his way out as CEO of the Texas Rangers after the promotions of Jon Daniels and Rick George took away much of his day-to-day responsibilities, according to reports in the Dallas-Fort Worth press.
On Friday the team announced the promotions of General Manager Jon Daniels to President of Baseball Operations/General Manager and the promotion of Chief Operating Officer Rick George to President of Business Operations. Apparently the only thing new was the public announcement of the new positions; the pair reportedly received the promotions in November.
Now, Ryan is known for his hands-off management; it's not as though he micromanaged either one before November, we're told. And both Daniels and George are seen as rising stars in the MLB world, so it could be that promotions were needed to keep both in the fold.
But it could also be the Rangers ownership, led by Bob Simpson, wanted to see a slightly different approach to keeping pace in the competitive American League West. The reliable Randy Galloway says Ryan has been stripped of all power and could be gone by the time spring training ends. With three years left on his contract, Ryan would be foolish to walk away, though he could walk into Minute Maid Park tomorrow and head up the front office of the Houston Astros. Writes Galloway:
Ryan's title with the team remains as CEO. But sources also say Daniels now has final say over all baseball decisions and George the final say over business decisions.
Simpson and Ray Davis of Dallas control the team ownership group. Simpson has long been considered a Ryan ally. He denied that he and Davis had stripped Nolan of power.
"My definition of CEO is it's the person in charge," Simpson said. "Nolan Ryan will still make the anything-of-significance decisions and bring those to the owners for approval. I say significant decisions because we wanted to remove some of the day-to-day stuff from Nolan.
"Nolan is a treasure for us. His wisdom and his counsel are invaluable. And if anyone in his camp has taken these latest moves the wrong way, then that needs to be addressed."
—-
Share your news with the baseball community. Send it to us at editors@augustpublications.com.
Are you a subscriber to the weekly Ballpark Digest newsletter? You can sign up for a free subscription at the Newsletter Signup Page.
Join Ballpark Digest on Facebook and on Twitter!
Follow Ballpark Digest on Google + and add us to your circles!