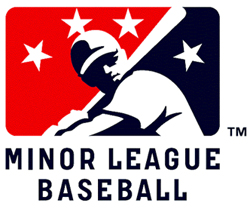 League winners in the Sports Turf Manager of the Year Awards were announced today, with Joey Stevenson of the Indianapolis Indians (Class AAA; International League) selected for the second year in a row.
The awards are sponsored by the Sports Turf Managers Association (STMA).
Stevenson has worked on Indianapolis' Victory Field since 2007. After a year as an assistant, Stevenson assumed the role of head groundskeeper.
Dan Douglas (Double-A) and Opie Cheek (Class A) join Stevenson as two-time classification winners. Douglas, who has been with the Eastern League Reading Fightin Phils for the past 22 seasons, was also his classification's honoree in 2009 for his maintenance and care of FirstEnergy Stadium. Cheek has received the Florida State League honor every year since 2004 when Bright House Field, home of the Clearwater Threshers, opened. He was the Class A winner in 2009.
Ryan Woodley of the Staten Island Yankees is the Short Season-A/Rookie classification winner. Woodley began caring for Richmond County Bank Ballpark in September 2009, after working for the Helena Brewers in the Pioneer League.
League winners Brock Phipps of the Springfield Cardinals and Tony Lee of the Spokane Indians, are also previous classification honorees. Lee won the Northwest League award for the fifth time (2001, 2005-06, 2011) and was the inaugural Short Season-A/Rookie classification winner in 2001. Phipps took home the Double-A award in 2008 and has won the Texas League honor on three other occasions (2007-08, 2011).
Five other recipients of league awards are past winners, led by six-time honoree Florencio Vidal Miranda of the Quintana Roo Tigers (2003-06, 2009). Peter Hayes of the Lake Elsinore Storm and Mike Williams of the Charleston RiverDogs are now three-time winners, having both also won in 2009 and last year.
Keith Winter of the Fort Wayne TinCaps and Garrett Reddehase of the Round Rock Express have now been selected twice. Reddehase won his first award in 2009 while working for the Corpus Christi Hooks.
First-time league honorees include Joe Fitzgerald (Chattanooga Lookouts), Corey Russell (Myrtle Beach Pelicans), Tyler Mittlesteadt (Greeneville Astros), John Barta (Billings Mustangs) and Kyle Katzenmyer (Gulf Coast League Red Sox).
The four classification winners, who were chosen from among 16 league honorees, will receive their award at the Baseball Winter Meetings Awards Luncheon at Gaylord Opryland Resort & Convention Center in Nashville, Tenn., on Monday, Dec. 3.
The STMA provides educational opportunities and support so that sports turf managers can provide the best sports surfaces for all levels of play. Sports turf managers are experts on the field and partners of the game.
The 2012 league winners:
International League: Joey Stevenson, Indianapolis Indians
Pacific Coast League: Garrett Reddehase, Round Rock Express
Mexican League, Florencio Vidal Miranda, Quintana Roo Tigers
Eastern League: Dan Douglas, Reading Fightin Phils
Southern League: Joe Fitzgerald, Chattanooga Lookouts
Texas League: Brock Phipps, Springfield Cardinals
California League: Peter Hayes, Lake Elsinore Storm
Carolina League: Corey Russell, Myrtle Beach Pelicans
Florida State League: Opie Cheek, Clearwater Threshers
Midwest League: Keith Winter, Fort Wayne TinCaps
South Atlantic League: Mike Williams, Charleston RiverDogs
NY-Penn League: Ryan Woodley, Staten Island Yankees
Northwest League: Tony Lee, Spokane Indians
Appalachian League: Tyler Mittlesteadt, Greeneville Astros
Pioneer League: John Barta, Billings Mustangs
Gulf Coast League: Kyle Katzenmyer, Red Sox
—-
Share your news with the baseball community. Send it to us at editors@augustpublications.com.
Are you a subscriber to the weekly Ballpark Digest newsletter? You can sign up for a free subscription at the Newsletter Signup Page.
Join Ballpark Digest on Facebook and on Twitter!
Follow Ballpark Digest on Google + and add us to your circles!