Matt Hicks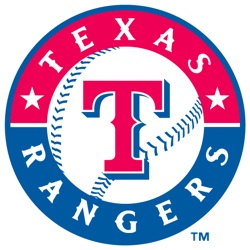 sheds the interim tag from his title after the Texas Rangers promote him to be the voice of the franchise for 2013 and beyond, as the team announced its broadcast team for next season.
Hicks served as the replacement for Dave Barnett after medical conditions forced him off the air.
Play-by-play announcer Steve Busby and analyst Tom Grieve will describe the action on all Fox Sports Southwest and TXA21 telecasts in 2013 while Eric Nadel and Hicks form the broadcast team on 103.3 FM ESPN and the Rangers ESPN Radio Network. In addition, Eleno Ornelas will return as the lead play-by-play announcer for Rangers Spanish radio broadcasts on 1540 AM ESPN Deportes.
Busby and Hicks have agreed to new multi-year deals on the Rangers broadcasting teams.
"We were very pleased with the performance of Steve and Matt in their respective broadcasting roles over the second half of this season," commented Rangers Executive Vice President for Communications John Blake. "We received great response to our television and radio broadcasts and feel this is the best way for us to go forward. With the expiration of Dave Barnett's contract, we thank Dave for his contributions on radio and television over the last few years and wish him the best for the future."
Busby moved to television in June 2012 after working with Nadel on the majority of the radio broadcasts since May 2011. The former major-league pitcher has been a part of Rangers radio and television coverage for more than 25 years. Prior to entering the radio booth full-time, he had served as a lead analyst on Fox Sports Southwest's pre- and post-game Rangers programming while working a limited schedule of television and radio games over the previous several years.
Hicks has 24 years of baseball play-by-play experience with the Frederick Keys (High Class A; Carolina League), the El Paso Diablos (Class AA; Texas League) and Corpus Christi Hooks (Class AA; Texas League).
—-
Share your news with the baseball community. Send it to us at editors@augustpublications.com.
Are you a subscriber to the weekly Ballpark Digest newsletter? You can sign up for a free subscription at the Newsletter Signup Page.
Join Ballpark Digest on Facebook and on Twitter!
Follow Ballpark Digest on Google + and add us to your circles!