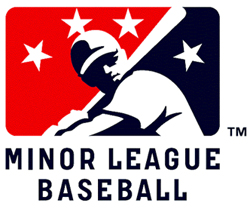 Minor League Baseball continued a strong 2012 on the attendance front after attracting 8,407,103 fans last month, bringing the industry's season total to 22,346,686 through June — up 4.2 percent from June 2011.
The 176 clubs in 15 leagues attracted 901,800 more fans than they did through June last year.
"Our attendance remained strong through June, as our clubs continue to provide our fans with a high quality product," Minor League Baseball President Pat O'Conner said. "Hopefully the momentum generated from the half a million fans who attended our games yesterday will serve as a springboard for yet another favorable month at the turnstiles for our clubs."
MiLB clubs averaged 4,008 fans a game in 5,576 openings through last month, with eight leagues seeing increased attendance compared to 2011.
The following clubs led their leagues in average attendance through June: International—Lehigh Valley (8,966); Pacific Coast—Round Rock (8,355); Mexican—Monterrey (10,793); Eastern—Richmond (6,385); Southern—Pensacola (4,877); Texas—Frisco (7,697); California—Lake Elsinore (3,396); Carolina—Frederick (4,806); Florida State—Clearwater (2,590); Midwest—Dayton (8,494); South Atlantic—Greensboro (5,671); New York-Penn—Brooklyn (6,923); Northwest—Spokane (4,366); Appalachian—Greeneville (1,501); and Pioneer—Ogden (3,839).
This month's attendance is also off to a hot start, thanks to Fourth of July celebrations at ballparks across the country. The 80 MiLB ballparks that hosted games attracted 539,795 fans for an average crowd of 6,747. The Salt Lake Bees (15,411) and Albuquerque Isotopes (15,309) led the 13 clubs that entertained crowds of more than 10,000 on July 4. The others were the Indianapolis Indians (14,504); Charlotte Knights (14,206); Fresno Grizzlies (13,839); Iowa Cubs (11,950); New Orleans Zephyrs (11,778); Durham Bulls (11,117); Las Vegas 51s (11,026); Lansing Lugnuts (10,512); Rochester Red Wings (10,412); Lehigh Valley IronPigs (10,100); and Memphis Redbirds (10,063).
RELATED STORIES: MiLB attendance remains strong in May; MiLB attendance up 11.2 percent in April
—-
Share your news with the baseball community. Send it to us at editors@augustpublications.com.
Are you a subscriber to the weekly Ballpark Digest newsletter? You can sign up for a free subscription at the Newsletter Signup Page.
Join Ballpark Digest on Facebook and on Twitter!
Follow Ballpark Digest on Google + and add us to your circles!