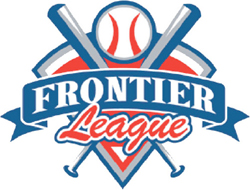 After a few years of turmoil and legal proceedings, things are settling down for three Illinois Frontier League and summer-collegiate teams: Joliet Slammers, Schaumburg Boomers and Springfield Sliders.
Last year the Joliet Slammers (independent; Frontier League) put together a pretty debut despite not having much time to prepare: there may have been a few rough spots, but overall the team build a pretty solid base. Scrapped was a plan to install artificial turf at Silver Cross Field; instead, the team brought in Roger Bossard to consult on turf issues, and his firm is overseeing the installation of a new field. More importantly, the new ownership is paying its bills — something the Joliet JackHammers ownership wasn't doing at the end of its run. Opening Day is May 22.
In Schaumburg, the Schaumburg Boomers (independent; Frontier League) are prepping for the season with the luxury of time: Boomers Stadium (formerly Alexian Field) sat empty last season except for some special events, giving Pat Salvi, Andy Viano and crew a chance to set things up to their high standards. We've always liked the ballpark; can't wait to see the team finally launching. Opening Day is May 25; we'll be out May 30.
In Springfield, there's a new regime owning the Springfield Sliders (summer collegiate; Prospect League). Sliders Baseball Group, LLC is headed by CEO Shane Martin and is wholly owned by the Martin family. The Martin family has a long history in the operation of entertainment and food and beverage enterprises, primarily in the state of Minnesota. Martin's enterprises have included restaurants, event concessions, food and beverage operations at an auto racing venue and they currently own and operate movie theaters in Minnesota. Joining Shane Martin in the management and operation of the team are Dennis Martin, who will serve as VP of Operations and Darin Martin, Director of Community Relations.
Heading the day-to-day operations: industry veteran John Dittrich is the new Executive Vice President and General Manager.
The Sliders play at historic Robin Roberts Stadium at Lanphier Park, the former home to affiliated ball in the Illinois capital. We'll be down for Opening Day, May 29.
—-
Share your news with the baseball community. Send it to us at editors@augustpublications.com.
Are you a subscriber to the weekly Ballpark Digest newsletter? You can sign up for a free subscription at the Newsletter Signup Page.
Join Ballpark Digest on Facebook and on Twitter!
Follow Ballpark Digest on Google + and add us to your circles!