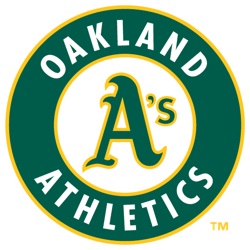 Because they weren't a financial party to the naming-rights deal, the Oakland Athletics are using Oakland-Alameda County Coliseum as their ballpark name this season, not O.co Coliseum.
The naming-rights deal between Overstock and the NFL's Oakland Raiders for a reported million dollars annually didn't bring in the Athletics as a partner. The lease calls for the A's to refer to the naming-rights moniker three times in radio and TV broadcasts, so for now the A's are going to perform the minimum requirements, according to the Oakland Tribune.
It's a sticky situation. SMG technically manages the facility, but the Athletics control pouring rights during both football and baseball games and do need to work with the Raiders on some level.
It's rare, but not unheard-of, for a team to ignore a naming-tights deal because they weren't part of the financial packages. Owners of the Stockton Ports (High Class A; California League) and the Orem Owlz (rookie; Pioneer League) have used their own names for ballparks after naming rights were struck that didn't meet with their approval.
—-
Share your news with the baseball community. Send it to us at editors@augustpublications.com.
Are you a subscriber to the weekly Ballpark Digest newsletter? You can sign up for a free subscription at the Newsletter Signup Page.
Join Ballpark Digest on Facebook and on Twitter!
Follow Ballpark Digest on Google + and add us to your circles!