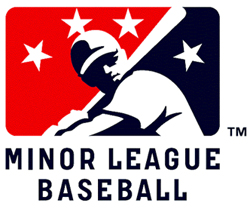 Any potential for a new Wilmington (N.C.) ballpark is apparently dead in the water, as a political squabble between the city and New Hanover County over a totally unrelated item leads county officials to walk away from talks.
It's quite surreal, actually. City and county officials disagreed over whether the city should annex a new development; the county was against annexation, but the city went ahead and annexed the development anyway. Outraged by this show of defiance, New Hanover County officials announced they were walking away from talks over funding for a new ballpark.
Now, it seems a little petty and juvenile to call off talks based on totally unrelated actions — but then again, no one we talked with in the baseball world was particularly surprised by what happened. Indeed, for years we've been told by MiLB insiders that they didn't think pro baseball would return to Wilmington any time soon because of political squabbles that quite often derailed any attempt at progress in the city. More than one group has worked on a plan to bring Carolina League or Sally League baseball to the city in recent years.
Too bad, because there's definite interest in the city and a team or two at the Class A level available for purchase, like the Hagerstown Suns (Low Class A; Sally League), whose situation we'll cover later. And we're not ready to totally write off the possibility of the city and the county coming together at some point in the future. But for now, a little pique goes a long ways.
RELATED STORIES: Another new effort for Wilmington minor-league baseball?

—-
Share your news with the baseball community. Send it to us at editors@augustpublications.com.
Are you a subscriber to the weekly Ballpark Digest newsletter? You can sign up for a free subscription at the Newsletter Signup Page.
Join Ballpark Digest on Facebook and on Twitter!
Follow Ballpark Digest on Google + and add us to your circles!