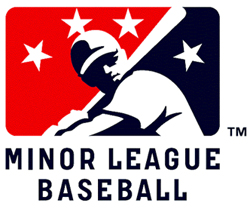 With a developer looking to include a new ballpark as part of a new Columbia (S.C.) development, several teams have expressed interest in a move to what many consider to be a good market. Here's the skinny.
The State is reporting two High Class A teams have contacted Columbia officials about the market, but we're told another group (an existing MiLB owner) has already been granted permission to explore a team move to the city. We're also told it's not a lock that the Carolina League — the only High Class A league with a footprint covering the Columbia area — will end up in Columbia; the Class AA Southern League and Low Class A Sally League may end up operating in the city. (Indeed, Mobile BayBears owner Bill Shanahan, whose group also owns the summer-collegiate Columbia Blowfish, is in the midst of discussions about the future of baseball in Columbia. You can do the math.) Remember: MiLB controls who can negotiate for a team in a given market, and after bad experiences with multiple teams negotiating for deals in given markets — recall the feeding frenzy in Greenville? — MiLB has exerted more and more control over who can negotiate for a team and under what circumstances.
And one other thing we do know, according to team owners in the know: Ripken Baseball was denied permission to explore a move of the Augusta GreenJackets (Low Class A; Sally League) to the city because another group has negotiating rights to the Columbia market. That's not to say the Sally League is out of the running to land Columbia; indeed, insiders say that circuit has the best chance of landing the market, with upwards of four teams potentially available for a move.
(Speaking of the Sally League: that league nearly ended up in Ramapo for 2013. But that's a story we'll save for another day.)
RELATED STORIES: Columbia sells Capital City Stadium; Wal-Mart on the way; Future of Columbia baseball in play
—-
Share your news with the baseball community. Send it to us at editors@augustpublications.com.
Are you a subscriber to the weekly Ballpark Digest newsletter? You can sign up for a free subscription at the Newsletter Signup Page.
Join Ballpark Digest on Facebook and on Twitter!
Follow Ballpark Digest on Google + and add us to your circles!