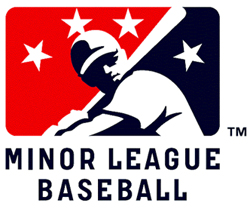 As the baseball world preps for the upcoming Winter Meetings, awards are being announced. Minor League Baseball has selected Midwest League President George Spelius and Nashville Sounds Office Manager Sharon Ridley as this year's recipients of the Warren Giles and the Rawlings Woman Executive of the Year Awards, respectively.
The Giles Award annually honors outstanding service as a league president.
Spelius has led the Midwest League for 24 of its 64 seasons. In 2010 Spelius' 16 clubs attracted 4,184,483 fans, setting a regular-season attendance record for the fourth consecutive year. The league would've eclipsed its 2009 figure, even without the additions of the Bowling Green Hot Rods and Lake County Captains.
Half of the top 20 drawing Class A clubs are from Spelius' league, including perennial classification leader Dayton Dragons.
"I felt very honored in 1997 when I received this award for the first time and I am humbled to receive it again," said Spelius. "I accept the Giles Award on behalf of the many fine owners and general managers in my league, who have provided me with great support over my 24 years as president. This award is as much for them, as it is for me."
"George Spelius has dutifully served the Midwest League and Minor League Baseball for nearly a quarter of a century," said Minor League Baseball President Pat O'Conner. "Throughout his presidential tenure, the Midwest League has seen significant growth and prosperity. George's interaction with his clubs, umpires, fellow leagues and the Minor League Baseball office has always been first-class work. In many respects, George sets the standard for operation of a league office."
Sharon Ridley, winner of Rawlings Woman Executive of the Year Award, is the unmistakable face and voice of the club, the one greeting fans with her warm, permanent smile when they enter the Nashville offices and the one with the polite, caring voice on the phone when they call with questions.
Sharon is the most tenured member of the Sounds staff, having joined the club in 1988 as Advertising Secretary. In addition to handling receptionist and secretarial duties in her current role as Office Manager, Sharon sells ticket packages and print ads for the team's souvenir program and oversees the customer service staff during home games.
This past year has been a difficult one, to say the least, for Sharon. She lost her mother and a son to long illnesses. Sharon and her husband had to evacuate their home because of the historic floods that struck Nashville in May. Through it all, she remained positive thanks to her passion for the Sounds, love for her family and strong faith.
"Through ownership and affiliation changes there has been one constant with the Nashville Sounds and that is Sharon Ridley," O'Conner said. "Sharon has successfully worked in virtually every capacity with the Sounds over the years and in many ways is one of the public faces of the organization. Her dedication to Sounds baseball makes her an excellent choice for the Rawlings Woman Executive of the Year Award."
"I am so honored to have been chosen as the 2010 Rawlings Woman Executive of the Year," Ridley said. "Your selection of me for this award is such an unexpected and wonderful surprise! I have been blessed to work with the Nashville Sounds and Minor League Baseball for over 23 years. Coming to work every day at the ballpark and interacting with so many great people on our staff and in our community has been a joy for me. It has been a great journey and I have enjoyed it so much.
"I am thrilled to be selected for this award and I will do my best to represent all of the women who work in Minor League Baseball. Thanks to everyone who had a part in me receiving this prestigious award. I will treasure it always!"
Share your news with the baseball community. Send it to us at editors@augustpublications.com.
Subscribers to the weekly Ballpark Digest newsletter see features before they're posted to the site. You can sign up for a free subscription at the Newsletter Signup Page.
Join Ballpark Digest on Facebook and on Twitter!