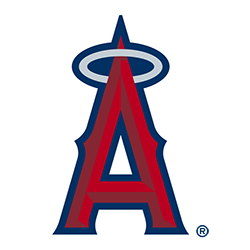 The Los Angeles Angels are adding the Tri-City Dust Devils as a High-A affiliate and keeping Salt Lake, Rocket City and Inland Empire as their rollover affiliates for 2021 and beyond.
Tri-City essentially replaces the Burlington Bees in the Angels farm system. Inland Empire had been the High-A affiliate for the Angels, but with the drop of the Cal League to Low A and the move of the Northwest League to High A, a reordering was necessary. In addition, the Angels will again field Rookie teams in the Arizona Summer League (playing at the Tempe minor league complex since 2006) and the Dominican Summer League (in Boca Chica).
"We are proud to continue our relationship with Salt Lake, Rocket City and Inland Empire and are excited to welcome the Tri-City franchise to the Angels family," said Angels General Manager Perry Minasian. "I would like to thank the ownership groups and staffs of each of these great franchises for their help in establishing these long-term partnerships. We would also like to express our gratitude to the residents of Salt Lake City, Madison, Pasco and San Bernardino for welcoming Angels Baseball into your communities."
"When we started talks to purchase the Mobile BayBears and move them to Rocket City, one of the most attractive aspects of the deal was their affiliation with the Angels, an organization I have admired as long as I've been in baseball," said Ralph Nelson, President and Chief Executive Officer, Rocket City Trash Pandas, via press statement. "We were excited to extend that relationship after the 2018 season and equally thrilled to know it will now last even longer. The Angels have one of the elite player development systems in our game and the Trash Pandas are proud to be members of the family."
"We are thrilled to receive the invitation to join the Angels family as their High-A affiliate," said Derrel Ebert, Vice President/General Manager, Tri-City Dust Devils, via press statement. "The Dust Devils and the Tri-City community are excited to welcome the Los Angeles Angels staff and players that will come through Gesa Stadium and look forward to building a long lasting partnership."
Here's the most up-to-date information about the current affiliation status.
RELATED STORIES: Rays revamp farm system, adding Charleston and promoting Bowling Green; Twins revamp farm system with new St. Paul, Wichita affiliates; Braves add Augusta to affiliate lineup; D-Backs unveil 2021 affiliates; AA to Amarillo; Tigers announce 2021 affiliates: No change