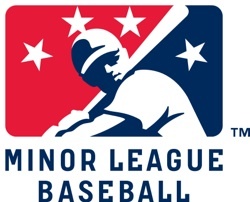 Uncle Ray's will continue to be the"Official Potato Chip of Minor League Baseball," as the two sides have inked a multi-year extension of their partnership. 
Minor League Baseball has played a key role in Uncle Ray's growth strategy over the past three years, with the brand reporting increased sales, heightened brand visibility and reach, and consumption in more than 70 MiLB ballparks to date.
Uncle Ray's renewal highlights the effectiveness of Minor League Baseball as a valuable grassroots marketing tool. By continuing its MiLB partnership Uncle Ray's will strengthen relationships with a loyal consumer base of more than 40 million fans, a number second only to Major League Baseball in professional sports. Using MiLB ballparks as a launching pad, Uncle Ray's will continue its coast-to-coast expansion with exponential growth anticipated in the coming years.
Minor League Baseball and Uncle Ray's first teamed up before the start of the 2016 season on National Potato Chip Day. The partnership began with the addition of the MiLB logo on more than 100 million Uncle Ray's potato chip bags sold at retailers across the country. Since then, the relationship has expanded to include product sampling, retail activations and much more allowing them to connect with millions of fans.
David Wright, Chief Marketing and Commercial Officer for Minor League Baseball, is looking forward to the opportunity to continue to build on a successful relationship with Uncle Ray's in the future.
"The hometown values of Uncle Ray's are similarly aligned with those of Minor League Baseball, making this a strong and sustainable partnership," said Wright. "The vision that our brands share will not only help strengthen our ongoing relationship but continue to foster the growth of both Minor League Baseball and Uncle Ray's."
"The family-oriented business approach Minor League Baseball has adopted across the nation makes for the perfect partnership with Uncle Ray's," said Joe Dilly, General Manager for Uncle Ray's. "I'm very excited to see what opportunities the future holds for both organizations."
As part of the extended agreement, Uncle Ray's will further its role in supporting Minor League Baseball by becoming the presenting partner of Minor League Baseball's Player of the Month Award. Beginning in May 2019, Minor League Baseball will recognize Player of the Month Award winners for each of the 10 full se leagues. In June, when Short Season teams begin play, a total of 14 players will be named the Player of the Month in each of the respective leagues. To reinforce its role in the Player of the Month Award recognitions, Uncle Ray's will be featured in a strategic media campaign on MiLB.com, MiLB's social platforms and the First Pitch App.
Additionally, Uncle Ray's will continue selling products that feature MiLB branding at retail locations across the U.S