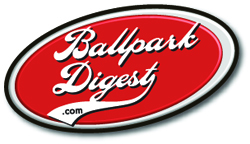 Yes, it's that time of year, when the baseball universe gathers for the annual Baseball Winter Meetings and Trade Show. And we'll be in Nashville for the festivities.
Things kick off over the weekend, with plenty of meetings planned for Sunday and beyond. Our annual Ballpark Digest Party Before the Party is set for Monday, 4-6, with the Trade Show starting Monday evening. If you're a team owner/C-level exec/GM and didn't receive an invite to the Party Before the Party, please drop me a line and we'll get you set up with the details. Other highlights of the Winter Meetings: Most folks will be at organizational meetings on Tuesday night, while the gala will cap off the event Wednesday.
We'll also be exhibiting at the Trade Show. Drop by booth #1125 and say hi!