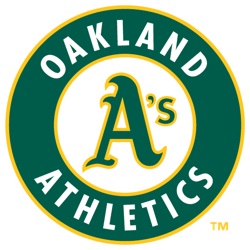 Another sign that Lew Wolff and John Fisher are warming to a commitment to Oakland: Wolff is expected to meet with Colony Capital officials about the proposed Coliseum City development.
Coliseum City has been proposed by Oakland officials as a redevelopment of the current O.Co Coliseum/Oracle Arena site. It would contain new facilities for the Athletics and the Oakland Raiders, as well as new housing, retail and office development. It won't be cheap — we're talking well beyond a billion dollars here — but it does have the advantage of already including infrastruture (including BART service) and freeway access, as well as land already owned by the Coliseum Authority. Wolff already gave one signal that it may be an acceptable alternative to a proposed San Jose site, and the meeting is perhaps another. From the San Francisco Chronicle:
According to East Bay sources, Wolff sent a letter to Coliseum officials Dec. 10 saying he wanted "a better understanding" of the land that the city and Alameda County controls around the stadium-arena complex.
Wolff is expected to meet soon with Tom Barrack Jr., executive of Colony Capital, a Southern California real estate company involved in the giant Coliseum City project that would include new stadiums for the A's and Raiders, retail space and housing.
"We have been talking to Mr. Wolff … for a month or so," said county Supervisor Nate Miley, chairman of the city-county Coliseum Authority. "I think he is sincerely interested in seeing what we might be able to do at the (Coliseum) site."
Interesting development.
UPDATE: The A's say…well, it's a little hard to figure out exactly what the A's are saying about a potential future meeting with Colony Capital:
On Dec. 17, the San Francisco Chronicle's Matier and Ross reported that Oakland A's Owner and Managing General Partner Lew Wolff was intending to meet with representatives of a proposed developer of a Southern California real estate company to discuss the A's interest in "a new coliseum deal".
For the record, Mr. Wolff never commented on any meeting and was not contacted to verify any reference to a meeting.
"We are only prepared to meet with our landlord, the JPA, or elected and designated officials of Alameda County and the City of Oakland, to discuss any aspect of our venue or lease," Wolff said.
RELATED STORIES: Other groups making play for A's, new waterfront ballpark?; Wolff warming to new Oakland ballpark?; Business leaders pitch Oakland waterfront ballpark; MLB told A's no move to San Jose: report; Will numbers work for new A's ballpark at Coliseum site?; A's sign two-year lease to stay at Coliseum; Wolff: No move to AT&T Park — yet; A's to AT&T Park in 2014?; Judge: San Jose has no rights to A's; Selig: We'll solve Oakland ballpark issue before I leave office; Selig: Oakland Coliseum a pit, but it's our pit; Legal settlement could pave way for new Oakland ballpark; San Jose suit against MLB a weak one, saye experts; San Jose files suit against MLB in quest for A's; Selig to San Jose Mayor: Sorry, no time to meet; Progress on new A's ballpark? Not likely; Athletics propose five-year lease for Coliseum; What drives Lew Wolff?; Wolff: No more delays on A's ballpark decision; San Jose ballpark land deal under formal review; Could Giants-A's battle be settled in court?; Waterfront site emerging as new A's home; MLB committee meets with Oakland, San Jose officials about future of A's; Developer: I can build new A's ballpark with private financing; San Jose: A's ballpark land safe — for now; Wolff meets with Knauss, has clear message: A's not for sale; Giants: Nothing would tempt us to give up Silicon Valley territory; Selig: A's can leave Oakland — just not for San Jose; Cal to San Jose: Slow down on new ballpark; A's expected to push for ballpark decision at owner's meetings; Today's A's/Giants update: nothing new; Wolff: A's aren't for sale; Suitors emerge for Oakland Athletics
—-
Share your news with the baseball community. Send it to us at editors@augustpublications.com.
Are you a subscriber to the weekly Ballpark Digest newsletter? You can sign up for a free subscription at the Newsletter Signup Page.
Join Ballpark Digest on Facebook and on Twitter!
Follow Ballpark Digest on Google + and add us to your circles!