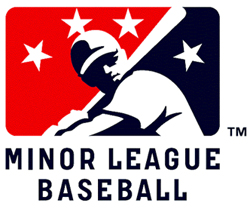 Forbes Magazine has released a estimate of Minor League Baseball franchises values, with the Sacramento River Cats topping the list with a calculated worth of $38 million.
The top ten teams and their valuations:
| | |
| --- | --- |
| Team | Valuation |
| Sacramento River Cats (PCL; AAA) | $38 million |
| Round Rock Express (PCL; AAA) | $35 million |
| Lehigh Valley IronPigs (IL; AAA) | $33 million |
| Columbus Clippers (IL; AAA) | $32 million |
| Indianapolis Indians (IL; AAA) | $32 million |
| Dayton Dragons (MWL; A) | $31 million |
| Albuquerque Isotopes (PCL; AAA) | $30 million |
| Toledo Mud Hens (IL; AAA) | $29 million |
| Louisville Bats (IL; AAA) | $29 million |
| Memphis Redbirds (PCL; AAA) | $29 million |
Now, there are plenty of errors in the Forbes coverage — the Memphis Redbirds are not close to being America's only not-for-profit sports franchise (let's begin with the Green Bay Packers and include the Toledo Mud Hens on the list, among others), and plans for a Houston Astros purchase of the New Orleans Zephyrs are on hold until there's movement on a Houston-area ballpark, so it could be years before we see any transaction — but there's a larger issue: we don't see recent transactions justifying these valuations. Yes, it's a given that most Triple-A teams will sell for $20 million or more, but in the last two years there certainly was one Triple-A transaction not meeting that level: the sale of the Scranton/Wilkes-Barre RailRiders to Mandalay Baseball Properties and the New York Yankees for $14.6 million. For the Dayton Dragons to sell at either $40 million (the value used by Seaport Capital) or $31 million (the Forbes value), it would be the most expensive transaction in Single-A history, by a wide margin. Now, there's no doubt that Dayton is the most valuable Class A franchise ever — but when we see a Midwest League team selling for less than $9 million, as you'll see in coming months, it will inevitably complicate the purchase price of a team in the same league. (Indeed, the average sale price of a Class A team these days is around $7.6M-$7.6M — as was the sales price of the Augusta GreenJackets.)
Plus, there's one issue missed by Forbes: there's a feeling among some really, really smart people in Minor League Baseball circles that there's a general overvaluation of franchises. It's not new — we wrote about it last year — but it still exists. We'd hesitate to call it a bubble, but it has some hallmarks of a bubble, mostly on irrational valuations currently floating around out there. Will team prices keep going up? That remains to be seen with the next round of team sales. Many current owners put together great operations built around new or renovation ballparks and will make out after an increase valuation of a franchise. However, a big key for any new owner is tapping potential increased earnings — otherwise, we're looking at a vanity purchase. In the case of the Las Vegas 51s, the key to the sale wasn't the $20 million purchase price: it was the potential to make a boatload of money by moving the team to a new Summerlin ballpark. (When we worked for an Internet publishing company during the dot.com bubble, we consistently faced valuation issues between website sellers and our executive team. Sellers always wanted a valuation based on what they felt the website could generate in terms of revenues and profits; we always based valuations on the revenues actually generated by the website. As a buyer, our profit came by maximizing the assets — in other words, we were entitled to the profits an acquired website could generate because we were working to generate said profits, not the previous owner. You see that attitude sometimes from those less experienced in baseball issues: they think a team is worth more because of potential, but potential isn't a line item on the valuation sheet.)
So take all these valuations with a huge grain of salt. It's kinda like assuming your home is worth a million dollars and then being shocked to find the top offer for your place is $850,000. At the end of the day, the value of a team is totally dependent on what a buyer is willing to pay.
This article originally appeared in the Ballpark Digest newsletter. Are you a subscriber? You can sign up for a free subscription at the Newsletter Signup Page.
—-
Share your news with the baseball community. Send it to us at editors@augustpublications.com.
Join Ballpark Digest on Facebook and on Twitter!
Follow Ballpark Digest on Google + and add us to your circles!